NOK Air Commences its Maiden Flight Service from GMR Hyderabad International Airport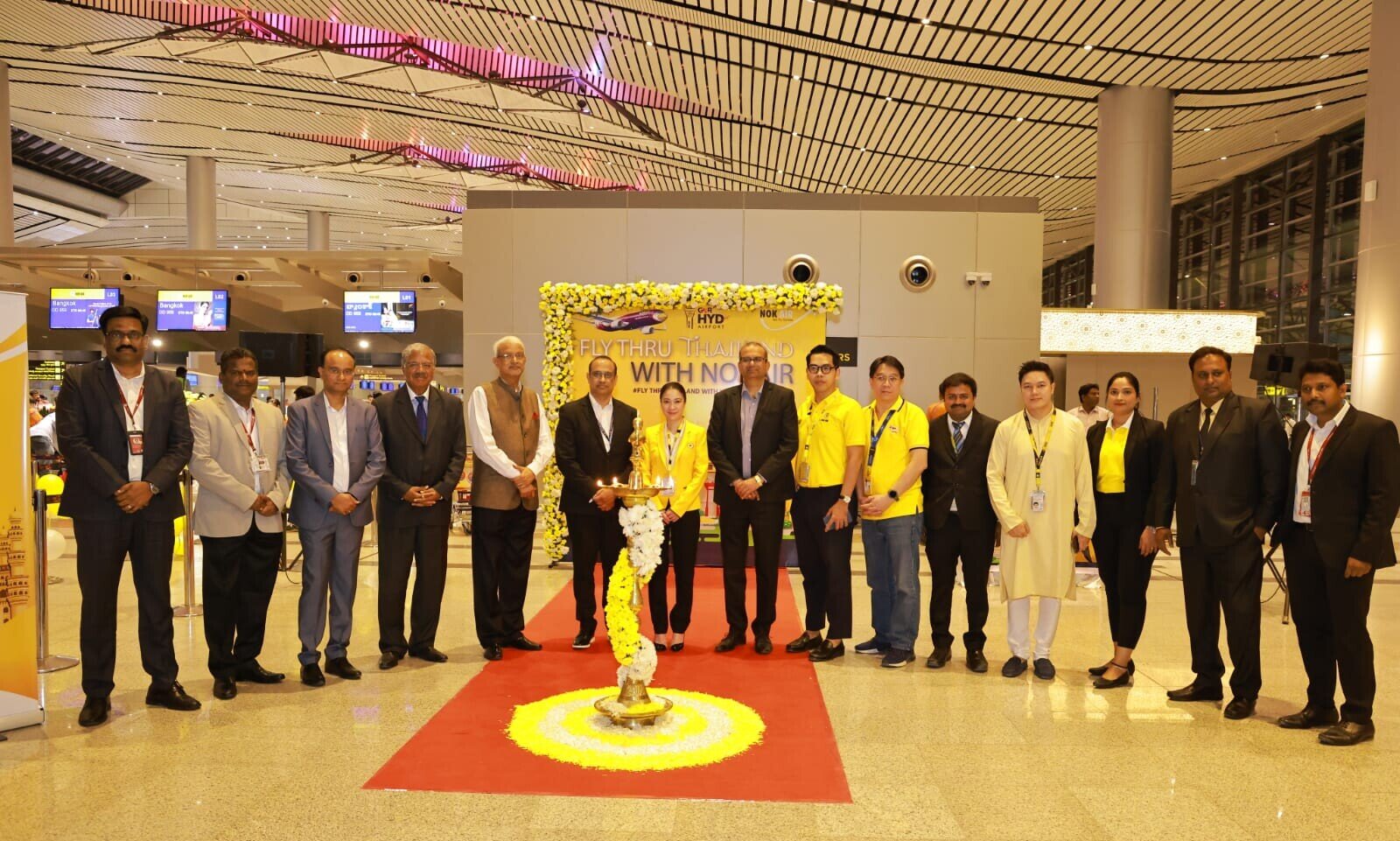 If you ever dreamed of Thailand as your next vacation, it's time to plan the trip now. Giving more options to flyers from Hyderabad to Thailand, GMR Hyderabad International Airport today introduced Nok Air's maiden flight service to Don Mueang International Airport in Bangkok. Stepping into the Indian market, Hyderabad is Nok Air's first and only destination in India to introduce direct flights to vibrant Bangkok. The inaugural flight took off from Hyderabad to Don Mueang International Airport at 00.40 hours. The new route will be operated by Nok Air's Boeing 737 MAX 8.

The three weekly non-stop Nok Air Flight DD 958 will arrive at Hyderabad Airport at 23.45 hrs and depart from Hyderabad at 00.45 hrs. This will be the second international Airline with direct flights to Thailand from Hyderabad Airport. Nok Air connects to many tourist destinations in Thailand from Don Mueang International Airport. Thai Air has been operating daily flight from Hyderabad to Suvarnabhumi International Airport, Bangkok.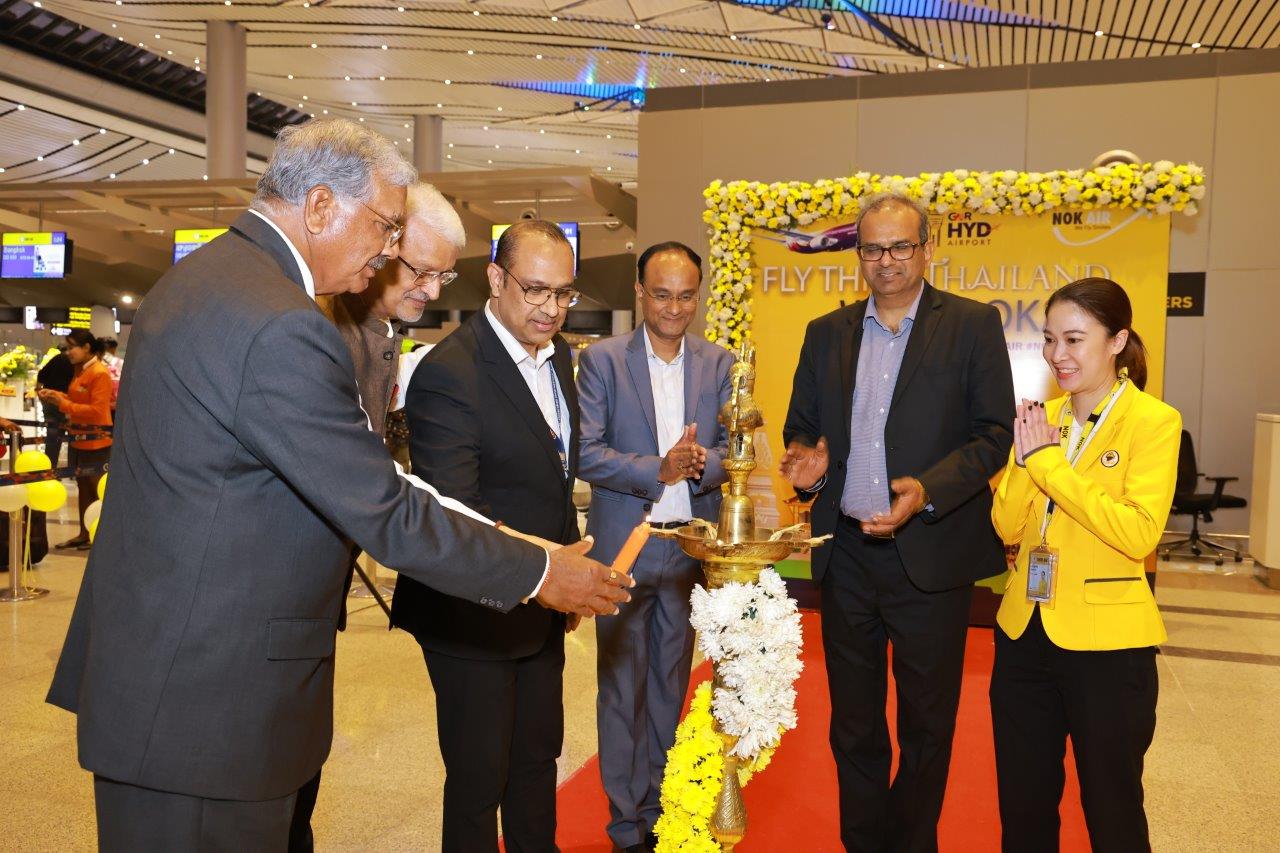 Mr Pradeep Panicker, CEO-GHIAL, said, "We are elated to be the only airport in India to be connected by Nok Air. Thailand has emerged as one of the most popular tourist destinations among Indians. The introduction of direct flight to Bangkok will not only attract more travellers to Bangkok but will also allow them to explore exotic destinations like Chiang Mai, Betong, Krabi , Phuket and many more. With the airport expansion soon to complete, we are focusing to provide travellers with more choices with international carriers and increasing connectivity to more international destinations from the pearl city."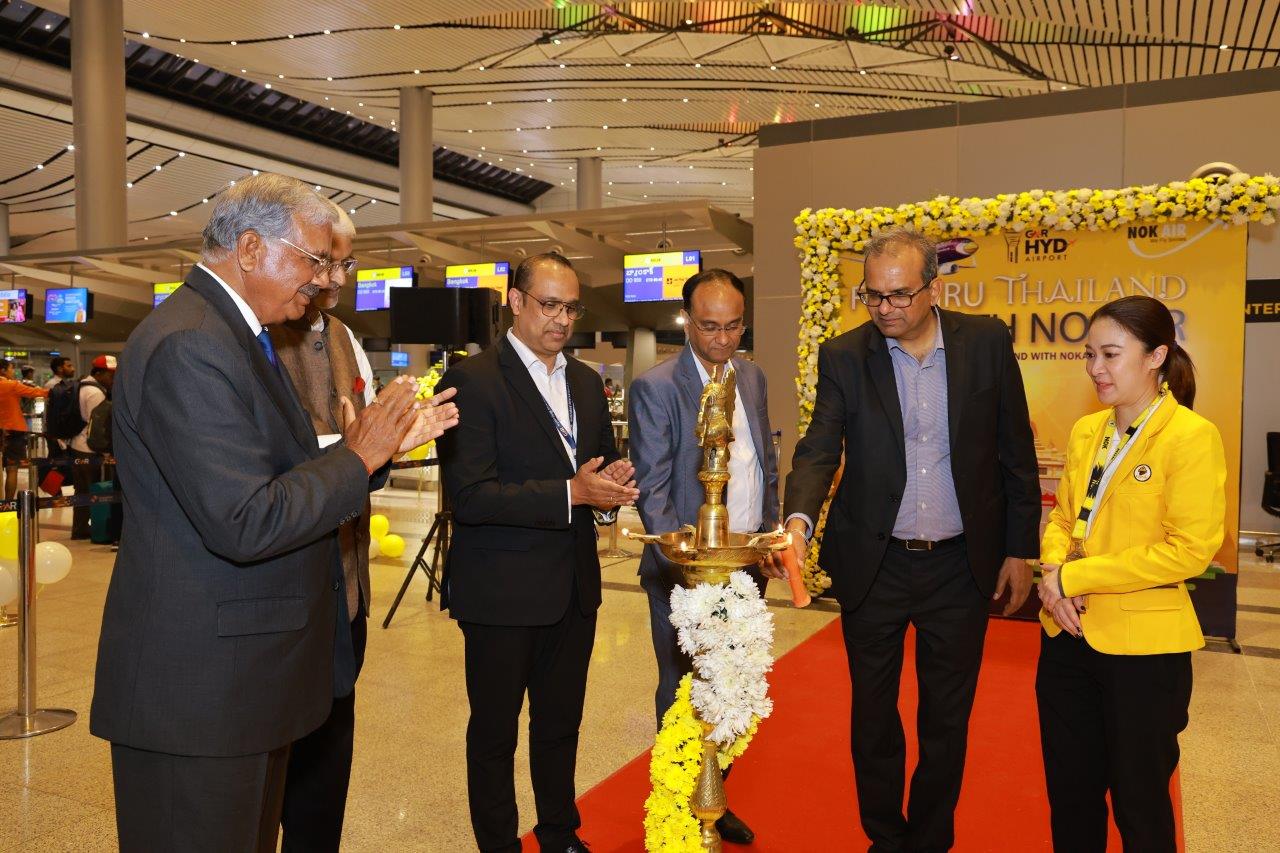 Nok Air is a budget carrier under the management of Nok Airlines Public Company Limited. Nok Air has an extensive domestic network, with direct connections from Bangkok to the popular tourist destinations of Phuket, Chiang Mai, and Chiang Rai among others.
CATEGORY
COUNTRY / AREA

India
AUTHOR

GMR Hyderabad International Airport Ltd.