Lorie Argus to speak on 'Connectivity, Recovery & Beyond' at 18th ACI Asia-Pacific Regional Assembly, Conference & Exhibition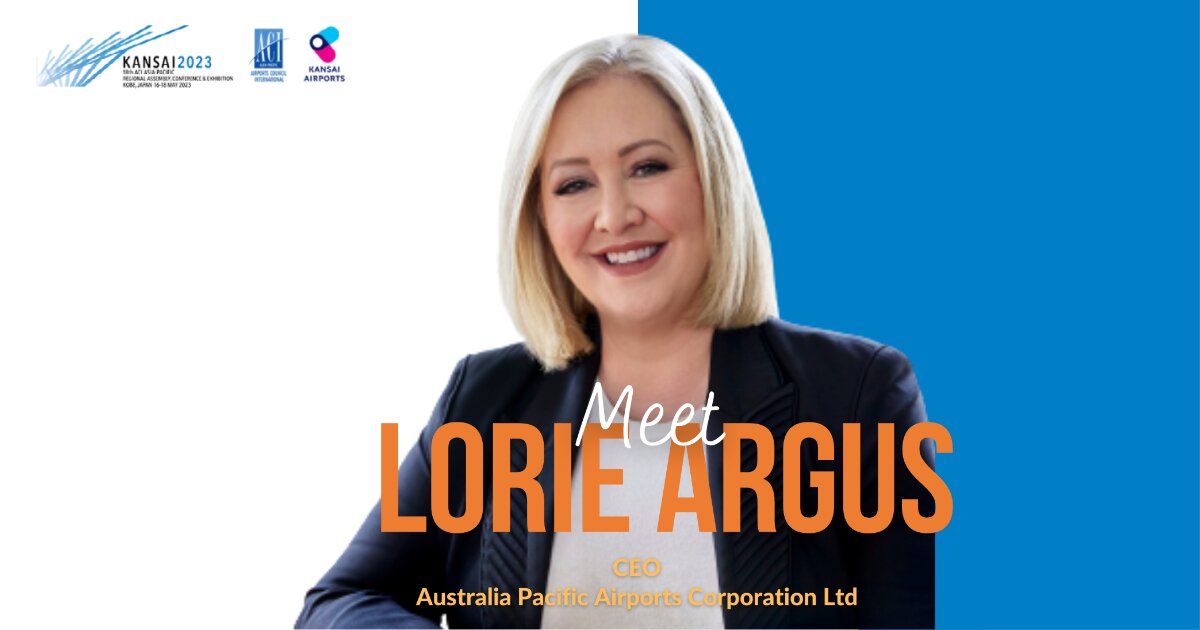 Ms. Lorie Argus, CEO of Australia Pacific Airports Corporation (APAC), which manages and operates Melbourne and Launceston Airports will be speaking at the 18th ACI Asia-Pacific Regional Assembly, Conference & Exhibition on 16-18 May 2023 in Kobe, Japan.

Speaking in the panel 'Connectivity, Recovery & Beyond', Ms. Lorie, who also serves as Director in the ACI Asia-Pacific Board, will share the stage with Ricky Chong, Assistant General Manager, Air Network Development at Airport Authority Hong Kong, Yosuke Shigemori, General Manager-Traffic Development Division at Fukuoka International Airport Co.Ltd, and Simon Booker, Partner- Capital Projects and Infrastructure at PWC, Hong Kong.

Connectivity and recovery are among the hot topics in the aviation industry. During the COVID-19 pandemic and the accompanying transportation crisis, many air routes were suspended indefinitely, while the remaining routes had their frequencies and capacity reduced significantly.

Ms. Lorie was appointed CEO of Melbourne Airport on July 1, 2022 after seven years as Chief of Aviation and Chief of Landside Access, Utilities and Facilities. Under her leadership, Melbourne Airport has made significant efforts to improve the connectivity which boosted the Airport's monthly passenger figures to their highest level in three years. In January 2023, Melbourne Airport served 2.70 million passengers, an increase of 118% over 1.24 million in January 2022. Among the most notable development in January 2023, the number of international passengers at Melbourne Airport increased by 456%, with a total footfall of 818,572 in comparison to 147,160 in January 2022.

Ms. Lorie started her career in Canada before relocating to Australia to join Virgin Australia.

Don't miss this chance to hear from experts.
ACI Asia-Pacific Regional Assembly, Conference & Exhibition
Date: 16-18 May 2023
Venue: Kobe Portopia Hotel, Kobe, Japan
Registration: Early bird rate available until 17 March.
Enquiry: events@aci-asiapac.aero
More details, please visit here.