Gerald Ng and Kristy Tan appointed as Chair & Vice Chair of ACI Asia-Pacific Regional Environment Committee for 2023-2024
ACI Asia-Pacific Regional Environment Committee (REC) is pleased to announce the election of its new Chair, Mr. Gerald Ng of Changi Airport Group and Vice-chair, Ms. Kristy Tan, Senior Manager, Climate Resilience for the Airport Authority Hong Kong. They will lead the Committee for two years from 2023-2024.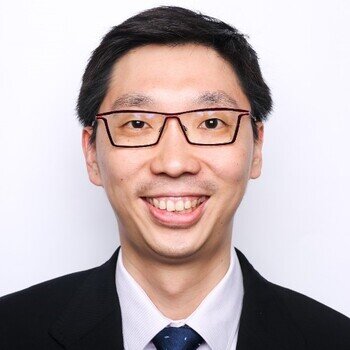 Mr. Gerald Ng is the Vice President, Environment and Sustainability of Changi Airport Group. Gerald leads CAG's Environment and Sustainability team. He is responsible for CAG's efforts to mitigate carbon emissions for Changi Airport including CAG's commitments to the ACI Airport Carbon Accreditation programme, coordinates climate resilience measures and partners airport stakeholders to ensure that Changi Airport continues to grow as a leading international aviation hub in an environmentally sustainable manner.
Mr. Ng has been CAG' representative to the REC since 2016, including his role as the Vice-Chair of the REC since January 2021, and has participated in working group discussions on climate adaptation, long term carbon goals and waste management.
Commenting on his appointment, Mr. Ng said,"I would like to thank the REC members for giving me the votes of confidence, Changi Airport has benefitted from the sharing of airport best practices through the REC meetings, and is pleased to play an additional role to shape the REC's directions as the aviation industry works collaboratively towards more sustainable air travel."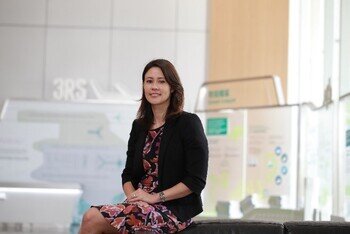 Ms. Kristy Tan has worked as a sustainability practitioner, both in-house and as a consultant, within public and private organisations in Hong Kong and Australia and she readily applies her skills to large, high profile infrastructure projects or operating environments.

Ms. Tan is currently the Senior Manager for Climate Resilience for the Airport Authority Hong Kong (AAHK). She is responsible for developing and implementing environmental strategies to meet Hong Kong International Airport's Greenest Airport Pledge. During her time at AAHK, Ms. Tan has led carbon, climate adaptation, waste, air quality, biodiversity, ISO 14001 and environmental third-party monitoring programmes. She is dedicated to ensuring leading initiatives are scoped and implemented to achieve best practice environmental outcomes at the airport.

Ms. Tan was nominated as the ACI Asia-Pacific regional representative for Airport Carbon Accreditation Taskforce in 2021. She is also the leader of the ACI Asia-Pacific Climate Adaptation Working Group since 2019 and in this role she worked with members to produce the published "Tendering Guidelines for Climate Resilience Planning" and raised awareness on climate-related water risks and climate-related financial disclosures such as TCFD through planned webinars.

Ms. Kristy Tan said, "I would like to thank the REC members for electing me as the Vice-chair for 2023-2024, in the coming years, I will support Gerald to seek to increase participation in the core focus areas of the group, encouraging wide participation from members and supporting smaller airports in the region. Also, I believe raising awareness of sustainability trends for airports, addressing challenges and collaborating on solutions within the region and globally would be a priority focus."
For enquiries regarding REC, please contact Mr. Ken Lau at ken@aci-asiapac.aero.