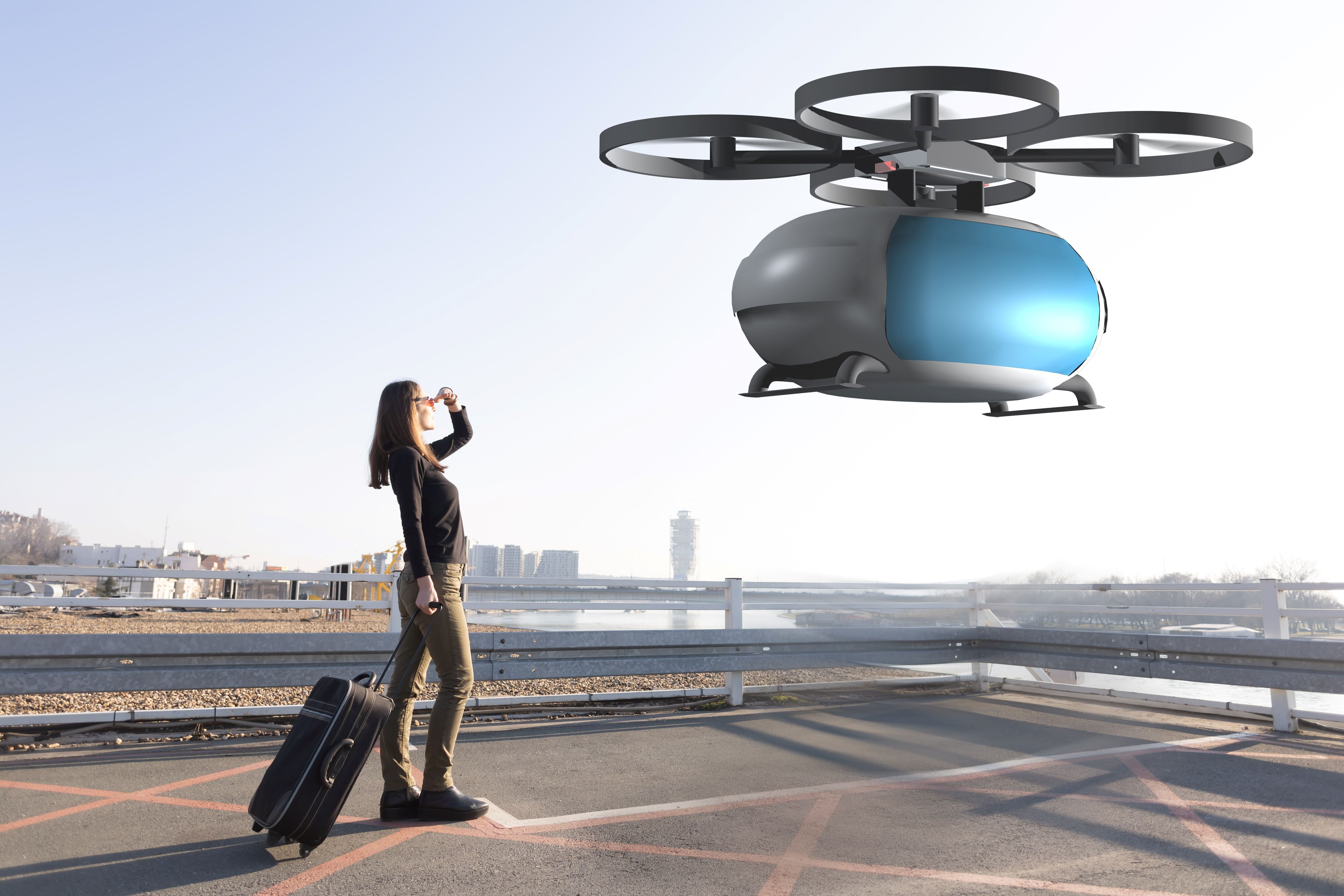 Do you know what is one of the newest and most exciting innovations in transportation technology?
Be there for a captivating session at Airports Innovate, diving into the exciting world of electric-powered Vertical Take-off and Landing, commonly known as eVTOL aircraft.

If adopted in large scale, eVTOL has the potential to revolutionise the transportation industry and redefine urban mobility. This disruptive technology could potentially become a prominent mode of transportation in the future. How can we ensure eVTOL's seamless integration into the existing aviation ecosystem?
Our expert speakers will explore the various facets of this evolution, providing insights into:
Introduction of eVTOL: How this technology will transform the transportation industry.
Benefits: Advantages of eVTOLs, including reduced emissions, ground congestion and noise levels.
Challenges: Addressing infrastructure constraints, air traffic management and public acceptance.
Adaptation: Integration of eVTOLs into airport infrastructure and air traffic management.
Regulatory Framework: Ensuring safety and security standards on par with aviation.
Participants
An exceptional line-up of thought leaders from:
Incheon International Airport Corporation
Groupe ADP
Lilium GmbH
Mott MacDonald
Skyports Infrastructure
Don't miss this opportunity to learn from this seminal session and gain insights into the future of air travel.

Register here before 22 September 2023 to enjoy the early bird discount.
---


𝗔𝗶𝗿𝗽𝗼𝗿𝘁𝘀 𝗜𝗻𝗻𝗼𝘃𝗮𝘁𝗲
🗓️ 20-22 Nᴏᴠᴇᴍʙᴇʀ 2023
📍Oman Convention & Exhibition Centre, Muscat, Oman
📧 Enquiry: info@airportsinnovate.com
🔗 Details: https://bit.ly/3OwoMrc
🔎 Event Featuring: Advanced Air Mobility | Airport Design | Artificial Intelligence | Aviation Security | Big Data |Brand Marketing | Digital Transformation |Environment Challenges | Metaverse and much more.
CATEGORY
COUNTRY / AREA

Hong Kong SAR
AUTHOR

ACI Asia-Pacific