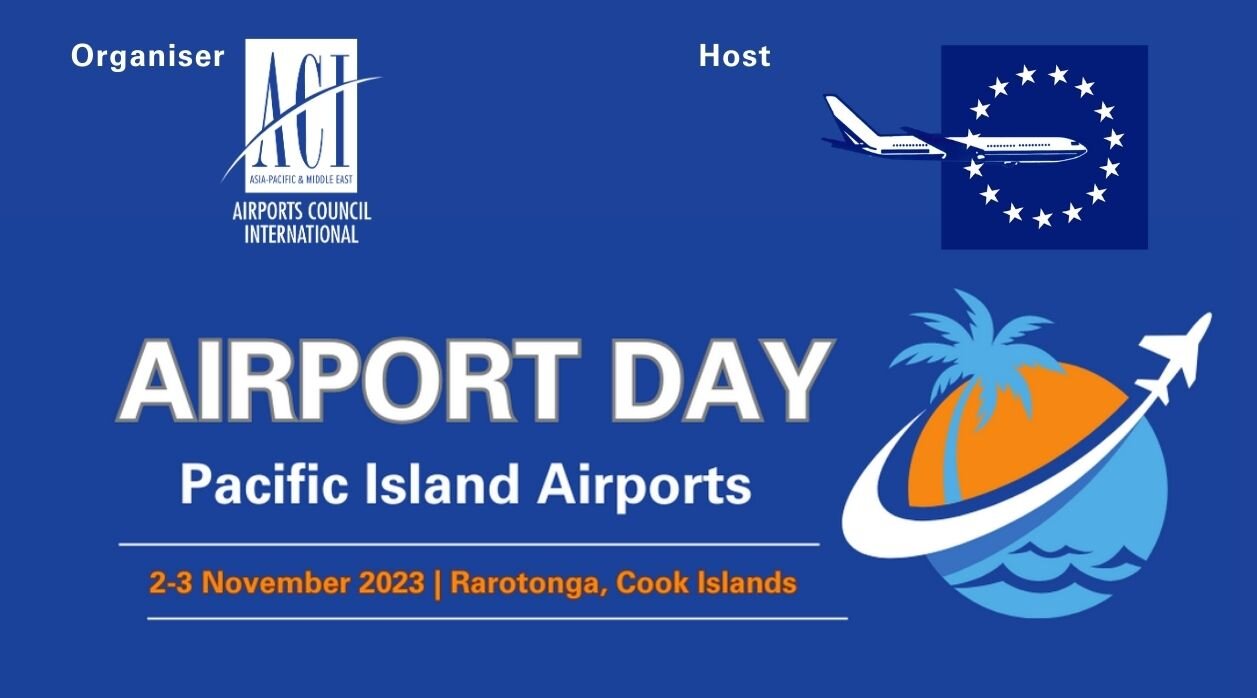 ACI Asia-Pacific & Middle East has launched an exciting new initiative called "Airport Day," tailored to the needs of Pacific Island Airports.
Hosted by Airport Authority Cook Islands, the Airport Day aims to assist airport members in Pacific Island enhance their capacity on various topics of interest to them. It serves as a valuable tool for airports seeking to expand their knowledge on airport-related matters, foster better communication with national and local governments, and engage with the communities in their respective areas of influence.
Airport Day will provide a platform for airports to come together and exchange insights, best practices, and experiences. The event will feature a series of engaging workshops focusing on key areas such as route development, airport security & facilitation and environmental sustainability.
Through this concept, participants will gain valuable knowledge and insights from experts. This knowledge will enable them to make informed decisions and improve operational efficiency.
Airport Day for Pacific Island Airports
Date: 2-3 November 2023
Venue: Rarotonga, Cook Islands
Host: Airport Authority Cook Islands
Check out event details here
About Airport Authority Cook Islands
Airport Authority Cook Islands​ (AACI) is a fully State-Owned Entity, established under the Airport Authority Act 1985 which manages Rarotonga International Airport and Aitutaki Domestic Airport. Rarotonga International Airport was officially opened by Queen Elizabeth II on 29 January 1974.
As the Cook Island's major transport hub, Cook Island's Airport is investing in an airport and traveller experience that all Cook Islanders can be proud of. The objective is to provide a safe and efficient airport environment that is both welcoming to travellers and commercially successful for our airline and business partners. Although AACI manage Rarotonga and Aitutaki Airports, in the future more outer island airports will fall under AACI's management.