Director General, Stefano Baronci, reflects on the negative impact of soaring airfares and a busy second quarter of the year that included the 18th ACI Asia-Pacific Regional Assembly, Conference and Exhibition in Kobe.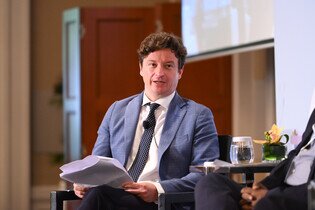 Soaring airfares across the globe grabbed many headlines in the second quarter of 2023 and, sadly, Asia-Pacific and the Middle East were not immune to the unwanted new trend. In the aftermath of the pandemic, it is encouraging to see that the majority of airports are reporting positive passenger numbers, though very few in our region have reached or exceeded the pre-pandemic levels. As we emerge from the gloom of the COVID-19 pandemic, however, rising airfares continue to cast a negative spell over the overall recovery of the sector.
We recently conducted a fares related study with Flare Aviation Consulting and the results are quite alarming. International airfares have increased by as much as 50%, while domestic routes saw an increase of about 10%. The markets that have seen the highest increase are India (41%), the United Arab Emirates (34%), Singapore (30%) and Australia (23%).
There is no doubt that the airlines are taking advantage of the low competition and pent-up demand in order to spur profits and make up for the losses sustained during the pandemic.
On the other hand, despite high operational expenditure, airports continue to invest in providing improved services to travellers. In the current environment, the financial health of the industry is unbalanced, which is hindering the long-term recovery of the industry. These exorbitant airfares are endangering the long-term recovery of the aviation industry and may have a substantial impact on other related industries as they decrease demand for air travel and increase the financial burden on an already stressed industry.
Airlines should use fair pricing that promotes recovery and protects the interests of customers. They also shouldn't exploit a supply-demand imbalance by limiting capacity, especially for international travel, which is a major driver of social and economic development and a major source of revenues for the airport sector.

We urge airlines to carefully consider the long-term impacts of their pricing strategies. While maintaining control over airfares, governments must also think about liberalising markets through initiatives like open skies.

The primary factors contributing to the increase in airfares are high fuel prices and inflation. Fuel prices went up 76% in 2022 compared to 2019. The airlines' costs increased as the Consumer Price Index saw an average 10% increase over the same period. Having said this, it is worth noting that several major international airlines recently announced record profits for 2022. In contrast, airport operators have been reporting negative EBITDA margins for the last 10 consecutive quarters, particularly in China, Japan, Thailand, and India. Coincidentally, increasing airport charges have traditionally been blamed for increasing airfares. This is a great misconception as airport charges in 2019– 2022 remained stable or decreased in nominal terms in Asia-Pacific and the Middle East by 4% on international routes and increased only by +3% on domestic routes. The few airports that increased charges did so significantly below CPI levels after COVID in both domestic and international markets.
Unlike airlines, airport operators do not have the privilege to set airport charges capable of covering the full cost of the service. And this is due to a variety of market-driven variables, including competition and/or the airline industry's strong buying power, in addition to the fact that airport charges are strictly regulated. We hope to see a balanced and fair outcome that paves the way for the sustainable recovery of the industry.

REGAINING MARKET LEADERSHIP
Notwithstanding the various challenges, Asia-Pacific – which lost its dominating market share during the global pandemic – is likely to regain leadership by the end of 2023, reaching 2.9 billion passengers, or 85.3% of the 2019 level. The Middle East, which reached 84.9% of pre-pandemic levels when it handled 345 million passengers in 2022, is anticipated to serve 396 million passengers in 2023, recovering 97.3% of 2019 traffic.

ENGAGEMENT AND EVENTS
The second quarter of 2023 was very busy for us. We had a series of engagements in New Delhi, Riyadh, Tokyo, Beijing and Singapore before culminating in Kobe for the ACI Asia-Pacific Regional Assembly, Conference and Exhibition.
The whirlwind tour, which took place during this quarter, provided a chance to close gaps and strengthen existing relationships in the region. It also brought together stakeholders and industry leaders from across the region to exchange best practices and talk about the newest developments in air travel.
The 18th ACI Asia-Pacific Regional Assembly, Conference and Exhibition in Kobe was a resounding success. Not only was it a fantastic showcase of products and services for airports, but it also gave excellent insights from all of the panellists. This year's event was more significant since it was held after a three-year hiatus owing to the COVID-19 pandemic. It was heartening to see so much optimism from within the sector.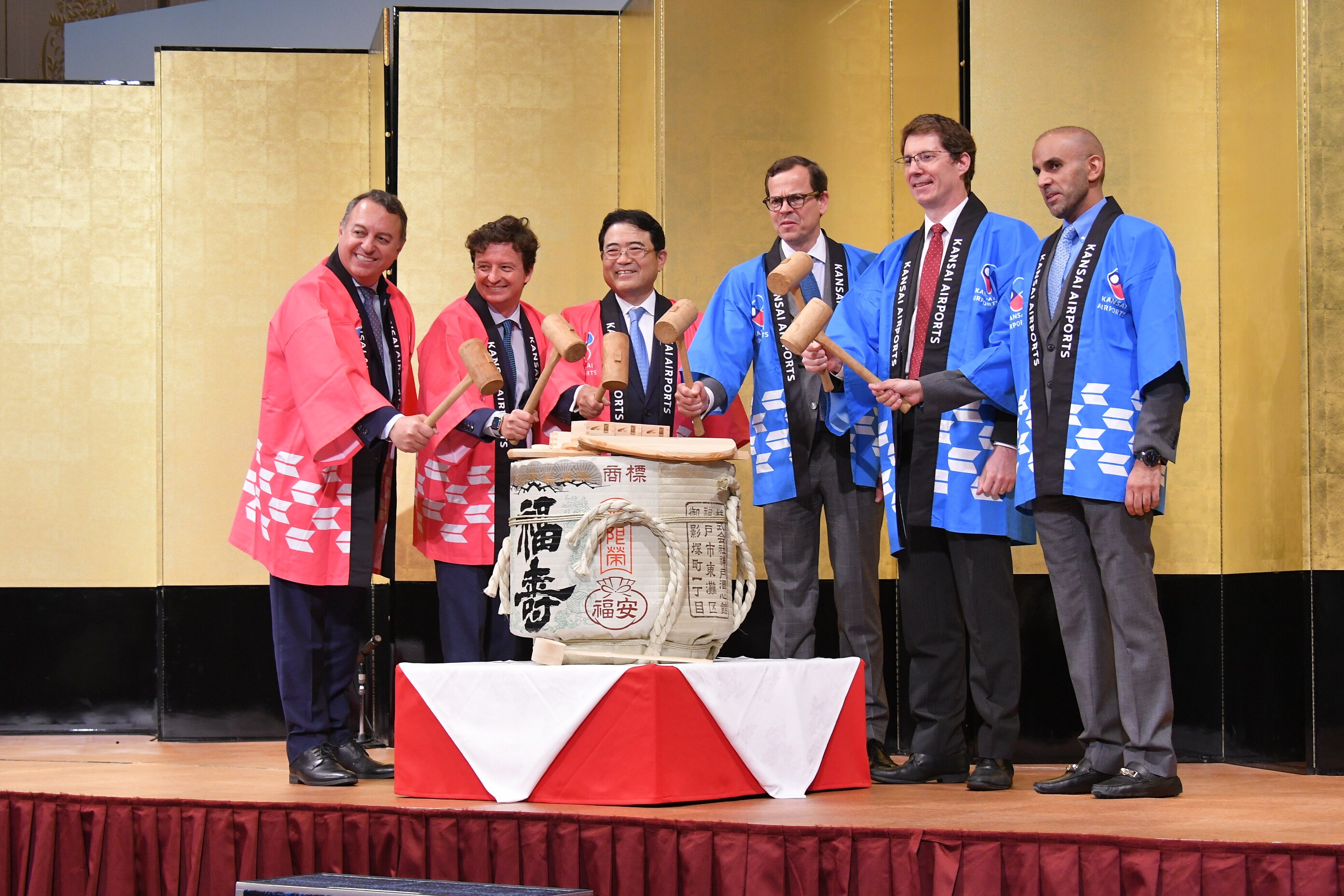 At our 35th Board Meeting in Kobe, our directors provided us with strategic directions as well as new goals to achieve. It was also an opportunity to elect new board members. The newly appointed members are Musad Abdulaziz Aldaood, CEO of Riyadh Airports Company, and Nguyen Duc Hung, deputy general director of Airports Corporation of Vietnam. Sarah Samuel, the senior vice president for airport and airline operations at ICM Airport Technics (an Amadeus subsidiary), was appointed as the World Business Partner director. Hag Jae Lee, president and chief executive officer of Incheon International Airport Corporation, will fill the seat left vacant following the resignation of his predecessor, Kyung Wook Kim.
LOOKING FORWARD
We are now gearing up for our inaugural Airports Innovate global conference, which will take place in Muscat, Oman, on November 20-22, 2023. Airports Innovate will reflect the rapid advancements of the industry in terms of innovation, technology, business, and strategy. It will look at how airports have changed the way they operate, from leveraging technology to improve operational efficiency to introducing new business models to create new revenue streams and uplift airport experience.
The event will discuss the most up-to-date innovations, best practices, and strategies for the future. I look forward to seeing you in Muscat.

CATEGORY
COUNTRY / AREA

Hong Kong SAR
AUTHOR

Stefano Baronci, Director General

ACI Asia-Pacific