In the Meet the Regional Board series, we are featuring and introducing members of the ACI Asia-Pacific Regional Board. We will get to know them better by learning about their leadership style, thoughts on the next generation of leaders, how they are adapting to climate change and, unavoidably, the impact of the pandemic. 

In this latest instalment, we are pleased to share a very candid and encouraging conversation with Geoff Culbert, CEO of Sydney Airport. He has also been a director of the ACI Asia-Pacific Regional Board since 2018.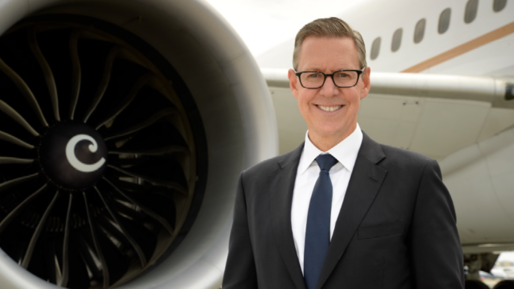 Which leadership skills have served you most in your career?
The one thing that consistently has the most impact is simple – recruit the best people you can find and then give them space to shine. There is nothing more satisfying than seeing great people consistently exceed your expectations.

How has the pandemic affected your leadership style?
It's made me realise that it's OK to tell people that you don't have all the answers. The pandemic threw up challenges that we have never had to face before, so we've had to make a lot of really hard decisions with imperfect information. An important part of this is communication. In uncertain times you need to be open and humble – you can't guarantee that your decision will be the right one, just the best one based on the information you have at the time. I have found people respond to that honesty – it builds trust when you don't hold anything back. The other side of that coin is, while you may not have perfect information to underpin your decision, it helps if your decision-making is informed by core principles. One of our core principles through COVID is that we wanted to be able to look back in 5, 10 or 20 years and be proud of every action we took. Thankfully I can honestly say there's nothing we would have chosen to do differently.
A year into the pandemic, what is hurting your airport the most?
Without a doubt international border closures. We need to get the world vaccinated so we can open back up. Air travel is too important, socially and economically, for us to delay this by a day more than is necessary.
How is your airport preparing for the resumption of travel?
COVID has put our operations team through a boot camp almost every day for the last 18 months. I'm so proud of the flexibility and adaptability our team have shown – I know that if the government gave the green light for travel to resume tomorrow we would be ready to go.
Apart from COVID-19 recovery, what is the most pressing issue facing the aviation industry?
Climate change. We need to stay on the right side of history and play our part in the solution. That's why Sydney Airport committed to achieving Net Zero by 2030.
What is your advice to young people in the aviation business?
Don't let these dark days dim your passion for aviation. Our industry has a history of recovering strongly after big, global shocks, and I'm confident we will do the same once COVID passes.