In a new segment called 'Meet the Board', we are featuring and introducing you to the members of the ACI Asia-Pacific Regional Board. We will get to know them better by learning about their leadership style, their thoughts on the next generation of leaders and, unavoidably, the impact of the pandemic.
Introducing Yun Qin who was elected to ACI Asia-Pacific Regional Board in June 2020. With significant experience and a successful track record in municipal engineering, Mr. Qin has presided over several major engineering projects in Shanghai in previous roles. He has served as Chairman of the Board of Directors at Shanghai Airport Authority since 2018.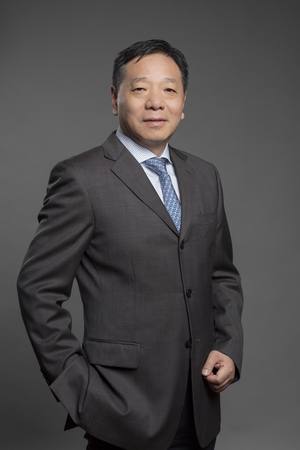 RO: Apart from COVID-19, what are the most pressing issues facing your airport?
As an important national gateway, Shanghai airports, while proceeding with regular epidemic prevention and control, will continue facilitating high quality development in the new era to better serve the city of Shanghai, the Yangtze River Delta and the economic development of China.
To this end, we are accelerating the renovation and expansion of the two airports. At Shanghai Pudong International Airport (PVG), we stand ready to carry out the phase IV project featuring the complex of Terminal 3 and plan to build a smart air cargo terminal with higher efficiency in customs clearance and warehousing operation. While at Shanghai Hongqiao International Airport (SHA), we'll continue with the improvement of support capacity and operation efficiency so as to address the demand of air traffic development.
RO: What have you had to do differently in terms of leading your team during the pandemic?
During the epidemic prevention and control period, tens of thousands of employees, having given up holidays and parted from family reunions, devoted themselves to the frontline of the combat against Covid-19, preventing import from the abroad and controlling rebound from the home, to secure the air gate of Shanghai with their best efforts.
In order to transport epidemic prevention materials efficiently and rapidly, Shanghai Pudong International Airport took full advantage of its complete global air cargo hub network and played an active role, which reflected the service and the speed of Shanghai Airport while contributing to the strength of Shanghai Airport to maintain the stability of global industrial chain and supply chain. At the same time, the on-site operational safety and mental health of airport staff are of our greatest concern. We continued to increase health awareness and psychological counseling for staff, building the fortifications of epidemic prevention and control in an all-round way.
We are accelerating the renovation and expansion of Shanghai Pudong International Airport (PVG) and Shanghai Hongqiao International Airport (SHA).
RO: What is your advice to young people in the aviation business?
Young people are the hope of the aviation industry and its future development needs more young people with ambition, knowledge, and talent. There are more than 10,000 young staff working at Shanghai airports.
If I am asked to give them advice, firstly I would expect them to diligently study new ideas, new technologies, new methods, and new skills. By mastering these, young people will do the job better. The second is to have the courage of innovating. Young people have active thinking and strong ability to accept new things. If young people could solve or improve the problems in a certain link of the aviation business process through active thinking and courageous innovation, they will surely make a great improvement in near future. Finally, I hope young people love their own job. Young people who truly love the aviation industry they chose will burst out with continuous vitality, growing along with the development of the business and the industry.
RO: What are you most proud of at your airport?
What I am most proud of is our airport staff. Today's achievement is inseparable from the dedication of each employee, and inseparable from the ability and value of each individual. It is worth mentioning that, even though the Covid-19 epidemic has been basically under control in China, more than 7,000 employees of our two airports are still working at the front line of epidemic prevention and control, guarding the air portal of Shanghai and protecting the health and safety of the city.
CATEGORY
COUNTRY / AREA

Hong Kong
AUTHOR

Samantha Solomon

ACI Asia-Pacific