In the Meet the Regional Board series, we are featuring and introducing current and newly-elected members of the ACI Asia-Pacific Regional Board. We will get to know them better by learning about their leadership style, their thoughts on the next generation of leaders, how they are adapting to climate change and, unavoidably, the impact of the pandemic. 
We are pleased to share the inspiring career of Sheikh Aimen bin Ahmed Al Hosni, CEO of Oman Airports Management Company and Secretary-Treasurer of the Regional Board. In 2019, he became the first Omani elected to the role of Vice Chair of the ACI World Governing Board.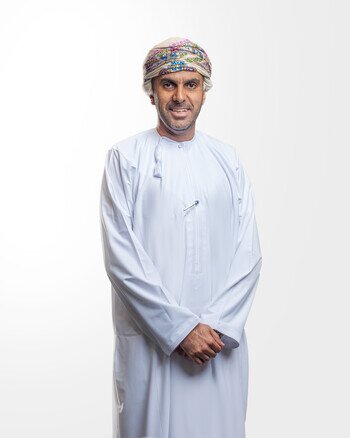 How is your airport preparing for the resumption of travel?
We have a very solid well-constructed plan to resume our normal operations, similar to how we previously had our plans to shrink the operations during the pandemic. Our team is well prepared to launch an all-inclusive Marketing Communications campaign that will be entirely designed for this purpose.
We are proud of to be the first airport in the Middle East to be accredited in the ACI Airport Health Accreditation programme. This accreditation will help in reassuring our customers and travellers that our airport facilities remain safe and that precautions are being taken to reduce any risk to their health.
Oman Airports will maintain an unwavering commitment to safety and take all necessary precautions to keep our operations running safely, while maintaining focus on the health and wellbeing of our people and customers in the best way possible.
More than a year into the pandemic, what is hurting your airport the most?
Following the huge decline of passenger numbers, we needed to have certain significant measures in order to increase those numbers and get back to normal. That can only be achieved through complying with the government's crisis rescue measures and minimizing the pandemic spread.
The pandemic has made me think outside the box how to tackle such a huge challenge. It incentivized us to come up with several initiatives and vital measures to manage the financial situation caused by the pandemic.
For example, the initiative of assigning a company to do the PCR tests inside our airport was one of the most successful projects during the pandemic. It resulted in generating good income and accelerated the reopening of our airport operations. The other innovative initiatives were rationalizing expenditures and finding solutions in achieving efficiency in our services.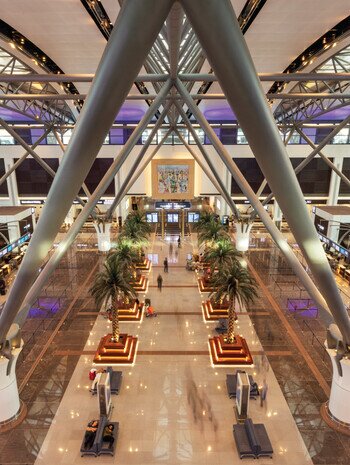 How are you diversifying your business?
Currently, we are working on several real estate projects along with our continuous work in diversifying our revenues. For example, some of the sectors and projects we are exploring are the telecom services, maintenance issues and expanding our services internationally. We are determined to launch a new journey with steady and well-planned steps and strive to reach more achievements, growth, transformation and excellence in our services.
Apart from COVID-19 recovery, what is the most pressing issue facing the aviation industry?
In my opinion, not having a one single body regulator for all operators in the aviation sector around the world has made the come back to operations slower. Unlike the European Union (EU), each country dealt with the crisis with their own rules and regulations. The EU set a great example for the world in being united through the crisis.
What are you most proud of at your airport?
I witnessed true team spirit during the pandemic which made me extremely proud. The team was highly creative and innovative in dealing with the crisis through all their initiatives. This helped us minimize the amount of loss caused by the pandemic.
How did you start your career in aviation?
I joined the aviation sector in 2012 as General Manager at Muscat International Airport. Before that, I was at the Ministry of Civil Services after graduating from Indiana State University (USA) with a Master of Public Administration.
Since I joined Oman Airports, my colleagues and I led the grand opening of Salalah Airport in June 2015, then Muscat International Airport in March 2018 and Duqm Airport in January 2019.
In 2019, Oman Airports was successful in adding three more airports to its portfolio, now amounting to a total of seven airports in Oman under our management.
Under my leadership:
Muscat International Airport was awarded six World Travel Awards in 2018 and 2019, becoming World's Leading Airport Operator 2019.

Salalah International Airport was certified by Skytrax as the first 5-Star Regional Airport in the Middle East in 2018

Muscat International Airport received the prestigious Airport Service Quality (ASQ) award for being the most improved Airport in the Middle East based on passenger votes. Muscat Airport was ranked 14th globally in its airport size category in 2019
Another major success of my journey in the aviation sector was becoming the first Omani elected in the impressive key role of Vice Chair of ACI's World Governing Board in 2019.
Ever since my first day as CEO of Oman Airports in 2015, I kept a strong focus on investing in Omani talent to develop the future leaders of the aviation sector in Oman, achieving a record-breaking Omanisation rate of 98%.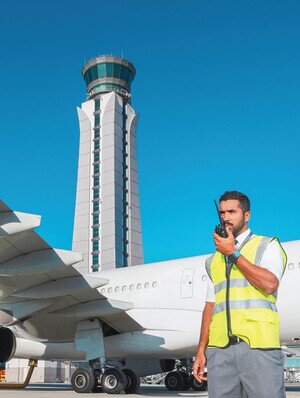 Which leadership skills have served you most in your career?
Being close to my team is one of the crucial skills that serve me in delivering my messages and insights easily and more efficiently.
Good communication skills have given me the ability to deliver messages that will help our team members to take action. Those skills help to effectively convey my insights and recommendations to my team.
What is your advice to young people in the aviation business?
Our young people need to look at the bright side of the aviation sector despite all the hits and challenges it has been facing recently. Also, they need to keep being innovative and creative in how to face all kinds of challenges they might encounter during their mission in the aviation sector.
We have always given the well-being of our people a great amount of care and attention as it one of the significant pillars of our strategy.