In the 'Meet the Board' series, we are featuring and introducing the members of the ACI Asia-Pacific Regional Board. We will get to know them better by learning about their leadership style, their thoughts on the next generation of leaders and, unavoidably, the impact of the pandemic.
Get to know Mr. Yoshiyuki Yamaya, Representative Director and CEO of Kansai Airports in Japan. Kansai is home to approximately 20 million people and the second largest economy in Japan. Following an impressive 25-year career at ORIX, Mr. Yamaya joined Kansai Airports in 2015 as Representative Director and CEO and since 2017 also serves as Representative Director and CEO of Kansai Airports Kobe. He was elected to the ACI Asia-Pacific Regional Board in April 2020 for a three-year term.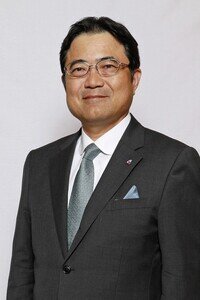 How did you start your career in the aviation industry?
My aviation career started in December 2015 when I became the CEO of Kansai Airports (KAP), and I'm entering my fifth year shortly.
Everything started when ORIX, one of the leading companies in Japan, entered into the concession business including airport operations in 2015. ORIX currently employs approximately 31,000 employees and runs a wide range of service businesses in finance, investment, environmental energy, real estate development, and facility operations in 37 countries and regions around the world. However, facility operations like the airport concession were relatively new to ORIX.
Appointed as Director and Deputy President of ORIX in 2015, I took charge of the concession business promotion department and airport operation business preparation office, and led the development of the business plan and the financing towards acquisition of the operating rights for Kansai International Airport (KIX) and Osaka International Airport (ITAMI). The concession business, spanning 44 years, was one of Japan's largest deals with assets totalling approximately two trillion Japanese Yen (around US$19.4 billion). Because of its long term and scale, many Japanese companies hesitated to enter the business, but ORIX proposed to the government a joint venture scheme in partnership with VINCI Airports―a French company experienced in overseas concessions and airport operations, and eventually obtained the operating right.
KAP was founded in December 2015 and ORIX appointed me as the first CEO of the company. This is how I took the current position.
Although I never imagined myself becoming the CEO of an airport operator, hands-on experiences and management of various business-to-business and business-to-consumer fields formed the basis of what I do today.
In leading the team amid the pandemic, what did you have to do differently from normal times?
Though the end of the pandemic not yet in sight, I put the highest priority on maintaining strategies for the future as well as the business continuation of the three airports in the Kansai region. Every KAP group management/employees worked together to reduce various costs and expenses while identifying essential tasks that should take priority now. Our selection and concentration strategy focus on the key investments for KAP's business continuity and future growth. Although the pandemic will eventually end, we must keep in mind of the risk that it will take longer than expect. I've been responding to the situation with a focus on enhancing the financial platform while striking the right balance between the cash-inflow and the cash-outflow amid uncertainty over the future demand.
Before the pandemic, we actively captured demands from foreign visitors and sustained solid growth in cooperation and good relationship with local stakeholders. Unfortunately, we cannot expect a rapid recovery of inbound traffic anytime soon. But we are proposing ideas to the central and local governments regarding what it takes to provide safety for domestic and foreign passengers visiting Kansai, and how we can collaborate with local stakeholders to revive the economy. Also, we are discussing steps for the future with airlines and airport tenants while providing whatever support we can to help them weather through the crisis.
And most importantly, we consider safety of our employees and their families as top priority, implementing COVID-19 prevention measures to protect everyone. KIX is a round-the-clock airport. While we implement remote work and promote flexible working styles, it is difficult to ensure good communication between management/employees in such working conditions compared to in-office environment. To address this issue and foster workers' positive and forward-looking mindset, we deliver messages via live video and emails. With this, we aim to keep everyone posted on the company's latest situation and policies while building a greater sense of unity between management and staff than in normal times.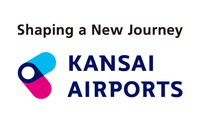 What are you most proud of about your airports?
We take the greatest pride in our integrated operations of the three airports in Kansai―KIX, ITAMI, and Kobe Airport (KOBE), together with the extensive support from local and partnering stakeholders. As KIX focuses on international travel, ITAMI being the hub for domestic routes, and KOBE playing a supplementary role, each airport plays their part. In operating the airports, we value stakeholders' opinions and leverage each airport's strength to meet our customers' needs.
Luckily enough, despite the pandemic, we've been successful at maintaining the favourable cooperation and partnership between the airports and local stakeholders as well as receive strong support from the central government.
In particular, KIX assumes a pivotal role as the gateway to the Kansai region and has grown hand-in-hand with local communities. Kansai, home to approx. 20 million people, is the second largest economy in Japan. Blessed with rich tourism resources, the region accommodates almost half of Japan's national treasures and important cultural properties, and attracts a large number of visitors. We are fortunate that our business is strongly backed by such settings.
Have you seen any positive signs of recovery from the crisis?
Recently, a new administration was installed following the inauguration of the new prime minister, and a ministry in charge of the Expo 2025 Osaka, Kansai was established. This is great news for the Kansai economy as it promises solid support from the government to the region in preparation for the Expo. Amid the pandemic, we are expected to move forward with our business plan and grow KIX further towards the Expo as the gateway airport in Kansai. And stronger cooperation and collaboration are required with local communities and the government.
While there are still many challenges, we started to see promising signs for the future in terms of economic recovery.
CATEGORY
COUNTRY / AREA

Hong Kong
AUTHOR

Communications

ACI Asia-Pacific