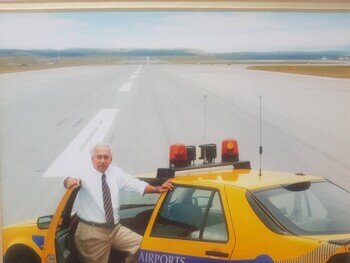 In the Meet the Regional Board series, we are featuring and introducing current and newly-elected members of the ACI Asia-Pacific Regional Board. We will get to know them better by learning about their leadership style, their thoughts on the next generation of leaders, how they are adapting to climate change and, unavoidably, the impact of the pandemic. 
From his home country Malaysia, Tan Sri Bashir Ahmad Abdul Majid, better known within the industry as simply Bashir, currently holds the role of advisor to India-based GMR Airports. Following a distinguished 29-year airline career, he served the Malaysian Ministry of Transport as Aviation Advisor before moving to lead Malaysia Airports as CEO and later Board member for 14 years. He was President of the ACI Asia-Pacific Regional Board from 2010 through 2014 and has since remained actively engaged in an advisory role, serving as the Immediate Past President.
How did you start your career in aviation?
I joined the aviation industry by chance. After graduation and based on my degree majoring in International Relations, I was hoping to join the foreign service. However, I was persuaded by my classmate to apply to join Malaysia Airlines, which was a newly-formed airline at the time. The airline had an advertisement inviting applications for a Management Trainee position. Though I was still hoping to join the foreign service, I, nevertheless, decided to apply for this position.
I underwent two interviews and was pleasantly surprised when I was one of the 10 applicants finally selected to be a Management Trainee.
I reported for work on 1 June 1972 and underwent 18 months of attachment to various departments before being appointment in the Marketing Department. It ended up being the right decision to join Malaysia Airlines and I have enjoyed working in the aviation industry ever since.
I am very fortunate to have served in all three areas of the industry. Airline for twenty-nine years, government regulatory for two years and finally airport till now.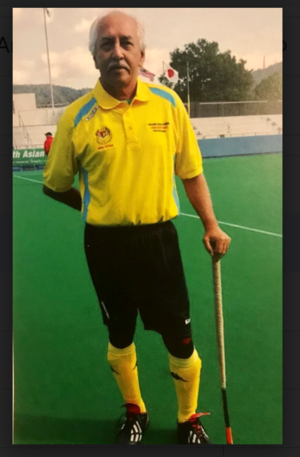 Which leadership skills have served you most in your career?
Leadership skills are inherent or acquired through years of experience. There are many types of leadership skills and for different circumstances. In the aviation industry which is dynamic in nature, the ability to be quick and decisive in solving a problem and being accountable is a key attribute of leadership. As the industry has a large manpower base, inter-personal skills such as being friendly and approachable are vital. These are the skills that have helped me in my career.

What is your advice to young people in the aviation business?
For young people joining the aviation industry, it is worthwhile realising that aviation is a dynamic industry moving fast with the development of new technology. It is also a very challenging industry with many ups and downs but it is resilient and recovers fast. Once you join the industry, you will find that you want to continue staying in the industry. People seldom leave. So do enjoy your time in the industry.
What has been a constant in the aviation industry and what has evolved the most, COVID-19 notwithstanding?
The aviation industry has always remained relevant to trade and tourism. The industry is capital intensive, highly competitive and has a huge manpower base. It is a significant contributor to the GDP of many countries. This will remain constant. However, the industry is very much dependent on technology that has evolved over the years to drive the industry forward. Business models will continue to change and consumer expectations will increase. The industry will adapt to new technology, changing business models and increased consumer expectations. This is where the changes will take place.