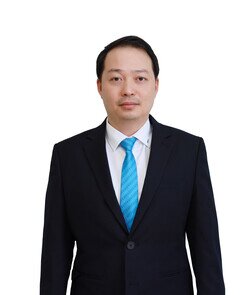 In the Meet the Regional Board series, we are featuring and introducing current and newly-elected members of the ACI Asia-Pacific Regional Board. We will get to know them better by learning about their leadership style, their thoughts on the next generation of leaders, how they are adapting to climate change and, unavoidably, the impact of the pandemic. 
With a decade of airline experience under his belt at Vietnam Airlines and a five-year tenure as CEO of Jetstar Pacific Airlines, Nguyen Quoc Phuong took the helm of Airports Corporation of Vietnam (ACV) as Vice President in early 2020. ACV manages 22 airports across Vietnam, seven of which serve international destinations.
How have you responded to the pandemic?
ACV's Board of Directors has actively implemented specific strategic plans to adapt to a "new normal" during COVID-19 including:
Shifting to working from home. This measure aims to reduce physical contacts to ensure health safety of employees and passengers but maintaining seamless operation procedures.
Forming safety corridors at airports. Because of meeting strict standards for health safety and pandemic prevention in their operations, four ACV airports, namely Noi Bai, Tan Son Nhat, Da Nang and Cam Ranh International Airport received the Airport Health Accreditation from ACI.
Changing policies and offering concessions to support airlines and relevant units. We have focused on promoting the domestic market in the context of mobility restrictions applied for international flights.
Developing strategies related to airport infrastructure and digital technology and innovation.
More than a year into the pandemic, what is hurting your airport the most?
Due to the spread of COVID-19, Vietnam imposed mobility restrictions, closed its borders, and suspended commercial international flights in March 2020. The situation has triggered many negative consequences of ACV's business operations such as:
A sharp decline in ACV's traffic volume. ACV's airports handled 65.17 million passengers and 472,934 flight movements in 2020, representing year-on-year decreases of 43.97% and 37%, respectively. Cargo throughput was 1,403 million tones, a 15.3% decrease compared to the previous year.
A significant decrease in ACV's revenue. The total revenue in 2020 reached 10,215 billion VND, equivalent to a 50 percent drop from this time in 2019. This is because ACV's aeronautical revenue from international business activities dropped considerably due to the absence of international commercial flights together with the problem of people's hesitation to travel. In addition, non-aeronautical activities at ACV's airports faced many difficulties. Due to a significant decrease in associated business partners' revenue, ACV has constantly changed policies and applied concessions to maintain their operations.
A delay in implementing existing investment plans and projects. Cash flow effects during the pandemic have changed the planned schedule of existing investment plans and projects, leading to a delay in some expansions and constructions at ACV's airports.
A profound impact on labor and employment. Employees have taken time of work alternately, reduced working hours and suffered income reduction.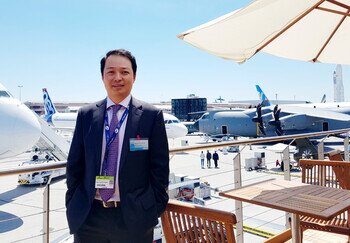 How is your airport preparing for the resumption of travel?
Internally, ACV has proposed the government prioritize vaccination for all employees at its airports as frontline workers. The airports have been implementing anti-epidemic measures in accordance with the direction of the government, the Ministry of Transport and the Civil Aviation Authority of Vietnam (CAAV), providing essential equipment and facilities for the pandemic infection prevention and control. It is essential to ensure the health of passengers and staff as well as prepare for the coming gradual increase in flight operations.
ACV has also deployed numerous external solutions to prepare for travel resumption including:
Orienting many supportive policies for airlines and in the process of imposing practical initiatives corresponding to the latest updates on the COVID-19 situation and travel reopening in other countries. Additionally, incentives and discounts on airports' service prices will be given out for both domestic and international airlines based on a deeper understanding of their needs as well as in compliance with relevant laws and regulations.
Obtaining AHA accreditation to prepare for the establishment of travel safety corridors with other international airports from Korea, Singapore, Taiwan, Japan. As soon as the government agrees to reopen the border, ACV will prioritize travel bubbles with countries and regions which have successfully controlled the pandemic and reached a significant proportion of vaccination. The vaccination rate in Vietnam is expected to be at 70% at the end of this year to achieve herd immunity. ACV will accordingly coordinate with potential airlines and airports in compliance with the direction of CAAV to promote many travel safety corridors and take advantage of vaccine passport approaches. In particular, targeted markets will consist of mainland China, North East and South East Asia, Russia, Europe, and Australia, depending on the COVID-19 situation as well as government bilateral agreements.
Preparing for the international tourism plan according to the government's orientation to tourism sector. Phu Quoc Island is considered to be the first travel destination for international tourists that will reopen this September. It is expected that the Phu Quoc population will be vaccinated 100 percent. Thus, ACV is guiding Phu Quoc International Airport to develop proper procedures as well as coordinating with local authorities, travel agencies, hotels and resorts in order to bring a memorable experience for passengers. Fully vaccinated passengers will be able to visit Phu Quoc without any quarantine requirements and enjoy a 30-day visa-free entry. Recently, Phu Quoc has become a tourism attraction in Vietnam competing with Thailand's Phuket.
What are you most proud of at your airport?
During the 46-year development history of ACV, the corporation has constantly strived to fulfill a leading role in airport infrastructure investment, operation and management. ACV has overcome the hardships and challenges of the COVID-19 pandemic to achieve positive results in many aspects such as:
Effectively controlling the pandemic to ensure health safety for passengers and employees, ensuring aviation safety and security, and fulfilling business objectives.
Retaining welfare policies for around 9,800 employees.
Managing a highly qualified staff which continuously proposes practical initiatives and technical improvement solutions to business efficiency, airport development and operations, productivity enhancement, and effective cost savings, etc.
Apart from COVID-19 recovery, what is the most pressing issue facing the aviation industry?
In relation to the COVID-19 vaccination policy, due to the low number of fully vaccinated people, Vietnam is currently concentrating on 5K measures including Khau trang (facemask), Khu khuan (disinfection), Khoang cach (distance), Khong tu tap (no gathering) and Khai bao y te (health declaration) to tighten social distancing in some severely affected areas. If supportive policies for vaccine passports are accepted, it will contribute to promoting a rapid increase in passenger traffic.
Regarding airport infrastructure and operations, airport operators must ensure hygiene and safety standards and apply more digital technologies to minimize physical contacts. Mobile applications will be used to store travelers' vaccine certificates and COVID-19 test results.
ACV will urgently finalize route recovery incentives and supportive schemes for airlines to prepare for the re-opening of commercial flights.
What is your advice to young people in the aviation business?
I believe that young people need to continuously improve their knowledge, develop their creative skills as well as apply science and technology to enhance efficiency in aviation business. In addition, experience and information exchange, especially with experienced experts in the industry is also considered to be a crucial approach to help young people in the aviation business enhance productivity at work.
What is your airport's response to climate change?
Currently, ACV is implementing an action plan to reduce CO2 emissions in civil aviation activities according to Decision 4206/QD-BGTVT of the Ministry of Transport dated 28 December 2016.
Class 1 and class 2 airports all are applying ground power unit to limit auxiliary power unit use by aircrafts which causes CO2 emissions.
ACV is also deploying an energy saving program, especially applying LED technology for the lighting system of passenger terminals and airfields, using sensors to automatically turn on and off lighting systems and other equipment when not used.
In addition, all airports are designed to take maximum advantage of natural light and ventilation, constructed by all adobe bricks together with not using CFC refrigerants for air conditioners.