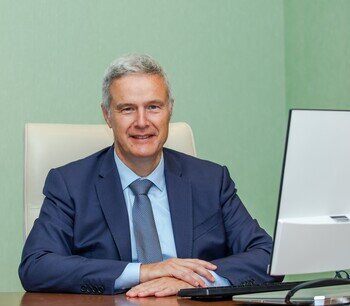 In the Meet the Regional Board series, we are featuring and introducing current and newly-elected members of the ACI Asia-Pacific Regional Board. We will get to know them better by learning about their leadership style, their thoughts on the next generation of leaders, how they are adapting to climate change and, unavoidably, the impact of the pandemic. 
We travel virtually to Jordan to meet Nicolas Claude, Regional Board Director of ACI Asia-Pacific. A consummate airport professional, Mr. Claude has held various C-suite positions at airports around the world. He served at the Airport International Group (AIG) as Chief Operating Officer from 2010-2015 and rejoined in 2020 as Chief Executive Officer. He holds an Advanced Master's degree in Airport Management from the French ENAC, a leading aeronautics and aviation university.
How did you start your career in aviation?
I began my career as a computer engineer and statistician at Groupe ADP in Paris. Soon after, I caught the aviation bug and progressively moved into airport operation and planning roles before assuming greater responsibilities at various airports within Groupe ADP's global network - like Mexico, Chile and Jordan. These positive international experiences outside France proved highly rewarding for my professional career.
More than a year into the pandemic, what is hurting your airport the most?
The financial stress resulting from the lack of traffic is our topmost challenge. In 2020, Queen Alia International Airport (QAIA) welcomed only two million passengers - of which 1.5 million were received during the first quarter - compared to 8.9 million in 2019. We undoubtedly require a constant flow of revenues, given our agreement with the grantor - the Government of Jordan -and the significant concession fees, as well as the debt assumed to build the QAIA new terminal. For this reason, we are working closely with our grantor and lenders to set a new sustainable way forward for QAIA, which was the first successful airport public-private partnership in Jordan.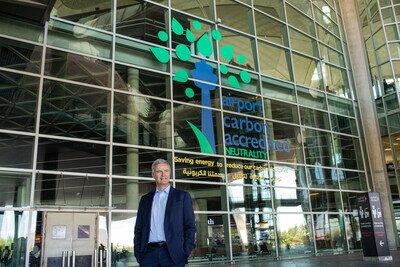 How is your airport preparing for the resumption of travel?
Although QAIA was closed to commercial flights for nearly six months, there was not a single day when our team was not working on the resumption of air travel and the implementation of the latest national and international health and safety measures and standards. As a result, these efforts culminated with QAIA achieving the ACI Airport Health Accreditation at the end of 2020.
We are liaising with our main stakeholders and the Government of Jordan to support connectivity resumption and incentivize the tourism market in the Kingdom, especially because QAIA, in addition to Amman, serves as the world's prime gateway to unique Jordanian sites like Petra, the Dead Sea and Jerash. By joining forces with various key players within the local tourism industry, we can accelerate the resumption of travel to Jordan.
What are you most proud of at your airport?
I am most proud of the Airport International Group team, which has made possible all the recent successes in terms of service quality, passenger experience and carbon accreditation, not to mention the incredible resilience they demonstrated most recently throughout the COVID-19 crisis.
CATEGORY
COUNTRY / AREA

Jordan
AUTHOR

Nicolas Claude

Airport International Group