In June 2021, ACI Asia-Pacific announced the recipients of the Green Airports Recognition 2021 programme. This year, the programme called for outstanding achievements in improving local air quality. To continue showcasing the environmental progress of our airport members, we take a closer look at the Silver-recognized projects. Next up in the more than 25 million passengers per annum category: Taoyuan International Airport.

To strengthen the management and operation performance of environmental protection, Taoyuan International Airport introduced an ISO 14001 environmental management system in 2019 and identified incinerators and fuel vehicles as the main contributors to air pollution.
Through continuous improvement, stationary pollution sources and mobile pollution sources from airside and landside, including incinerators, baggage consignment, and taxi scheduling, as well as other fuel vehicles and others, are now monitored. With the integration of third-party resources and the provision of complete educational training and other measures, the partners have helped to promote an integrated gaseous and particulate pollutants reduction plan, containing three sub-projects, described below.
Reduction projects electrification for airside operation vehicles: Through a pass review mechanism, fuel vehicles were gradually prohibited from using airside areas, and 148 fuel luggage trailers have been replaced, helping to cut down air pollutant emissions:
1.4 tons of NOx
1.8 tons of CO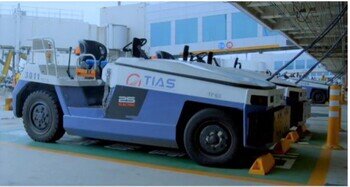 Incinerator upgrade: Introduced a remote intelligent monitoring system to improve the proper availability rate of equipment, strengthening the efficiency of waste incineration and waste gas treatment, and comprehensively improving the efficiency of incineration plants, further reducing all kinds of air pollutants such as TSP, SOx, NOx, CO, and others, to levels lower than 10% of the national emission standards.
Cloud-smart scheduling application for taxis: Developed a scheduling application and cloud software to reduce emissions from landside taxis. It helped 600 vehicles to apply passenger services through the app. The system proactively notifies the drivers about passengers' journey times, reduced fuel consumption and CO emissions, and reduced fuel costs by NT$21.6 million (~US$760K) every year.
After the implementation of the plan in 2019, the annual environmental performance includes a
reduction of:
10.1 metric tons of TSP

1.7 metric tons of PM10

1.2 metric tons of PM2.5

59.9 metric tons of NOx

36.1 metric tons of SOx

49.9 metric tons of CO

13.9 metric tons of total hydrocarbon

12.5 metric tons of Non-Methane Hydrocarbon.
*CO: Carbon monoxide; NOx: Nitrogen Oxide; PM: Particulate Matter; SOx: Sulphur Dioxides; TSP: Trisodium Phosphate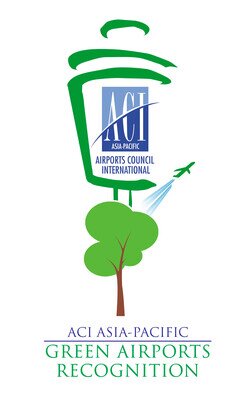 The case studies of all recognised airports are collated in the Green Airports Recognition 2021 publication.