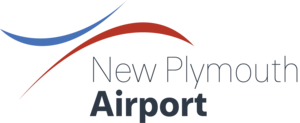 Earlier this year, Papa Rererangi i Puketapu Limited, the operator for New Plymouth Airport in New Zealand joined ACI Asia-Pacific as a member.
New Plymouth Airport, located on the west coast of New Zealand's North Island, currently serves Air New Zealand domestic flights from Auckland, Christchurch and Wellington.
In 2020, New Plymouth Airport transformed from a 1960s design airport into a modern regional gateway for almost half a million passengers a year. New Plymouth Airport proudly opened the new terminal building to its first flight on in March 2020.
The design and construction of the terminal infuses Maori storytelling and artistic expression.
The terminal project consists of a new road leading past the new terminal as well as a new carpark layout. The new terminal can cater to up to 650,000 people with a forecast of 450,000 people in 2020.
With the added space, New Plymouth Airport can now offer a new retail space Tatai, a convenience grab and go offering The Hangar, and invite passengers to a sit-down café/bar Airspresso. The modular design of the new building allows for expansion as passenger numbers increase year to year.
New Plymouth Airport is the first airport in New Zealand to become a Safe Space, through the Safe Space Alliance, meaning the airport has a zero tolerance to any racial, sexual or harmful speech or actions within the terminal.
The new terminal has been recognised with several awards:
Finalist in New Zealand Building Industry Awards
Gold winner in Designers Institute of New Zealand Best Design Award (Toitanga Award)
Finalist in Spatial Design Communication category of the Designers Institute of New Zealand