It's destination Sunshine Coast as Bonza flights officially go on sale
Sunshine Coast Airport is ready to connect travellers from across Australia as Bonza flights are officially on sale.
Australia's newest, and only independent, low-cost carrier today announced that its first release of flights were officially on sale via the Fly Bonza app with starting fares as low as $49 to $79 per person one way.
Sunshine Coast Airport CEO, Andrew Brodie is looking forward to not only welcoming visitors from regional Australia into the Sunshine Coast, but connecting the region to more destinations across the country than ever before. "The Sunshine Coast is a wonderful place to holiday and visit and now with Bonza, more people can experience our beautiful region," Mr Brodie said.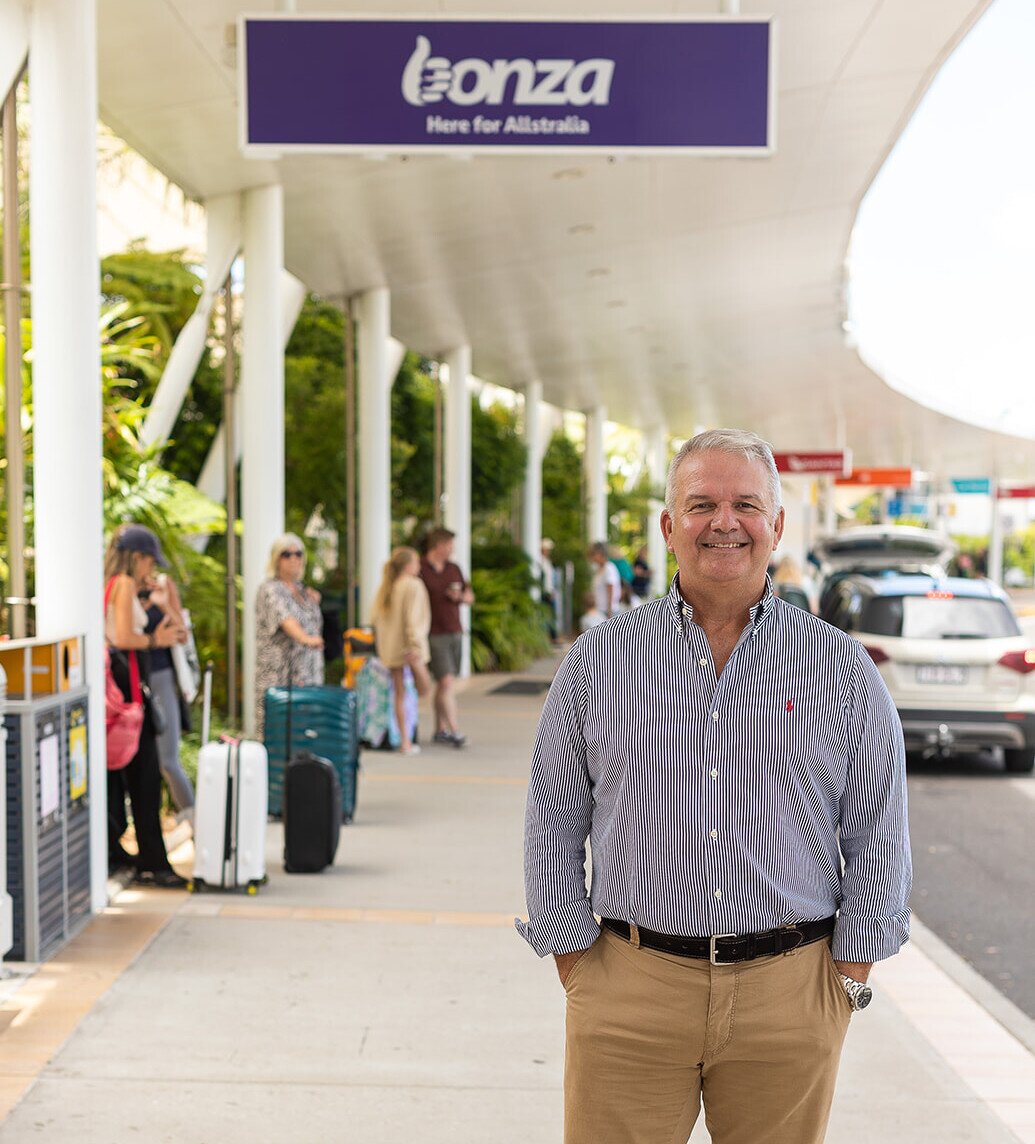 Sunshine Coast Airport CEO, Andrew Brodie
"We also know that our community is excited to be able to visit friends and family across Australia directly from their backyard without having to travel down the Bruce Highway or connect through major city airports.
"Today, 11 destinations from the Sunshine Coast are on sale via the Fly Bonza App and with a total of 13 destinations planned, (10 of which are new for our airport), this is a total game changer for our region.
"A major goal of Sunshine Coast Airport has always been to connect more people to more destinations and this ambition has now become a reality. Not only will people choose to holiday here, they will also use our airport to easily connect through to other regions making travel for our regional visitors a whole lot easier."
Speaking about today's news, Carly Povey - Chief Commercial Officer at Bonza said: "We're delighted to be delivering on our commitment to make air travel more accessible. We promised choice and better connectivity to the regions for less and we've been beyond delighted with the support for our mission. A special thanks to the team, and our close partners, at Sunshine Coast Airport for their support on the journey so far."
Bonza's commencement of services will bring an additional 772,000 seats into Sunshine Coast Airport and is estimated to generate around $86million in domestic visitor spend in the first 12 months of operation.
Mr Brodie said, "Sunshine Coast Airport is entering a period of significant change and growth, and each of these milestones contributes to the role we play as a major economic enabler across the region.
"However, there is so much more we intend to do over the coming years which includes the renovation and construction of the domestic terminal that will undergo significant changes, and planning for an international facility as a permanent fixture of Sunshine Coast Airport.
"We will create jobs, attract investment and support the 2032 Olympic and Paralympic Games by investing around $1B in infrastructure and the impact on the regional economy will be significant," Mr Brodie said.
For travellers who have already downloaded the app, they should delete and reinstall the latest version to have the ability to book flights.