Bonza flights go on sale connecting Newcastle Airport direct to Sunshine Coast and The Whitsundays
Starting in March, Bonza will connect Newcastle Airport to the Sunshine Coast with four flights per week and to the Whitsundays Coast twice weekly.
Newcastle Airport CEO Dr Peter Cock said it's an exciting day for the people of our region, and for the team at Bonza who have been working hard to get the airline ready for take-off.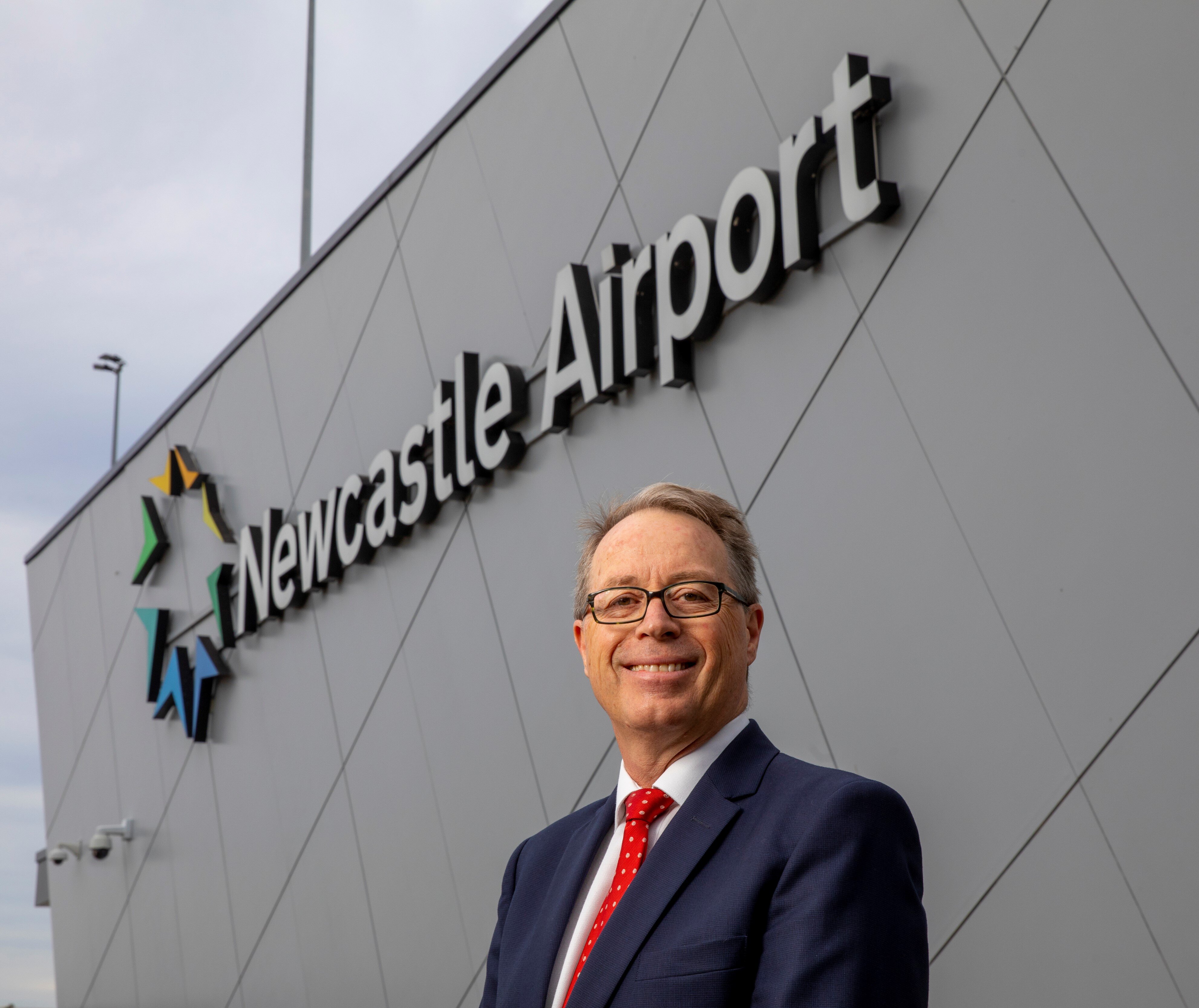 Newcastle Airport CEO Dr Peter Cock

"We are thrilled to welcome Bonza to Newcastle Airport, adding to our growing domestic route network and providing more affordable holiday options for the people of our region with airfares starting from $50 for each hour you're in the air.
"Before you even take off, start your holiday the right way by taking advantage of affordable parking at Newcastle Airport, with prices starting at just $69 for three days parking or $100 for seven days parking in our long stay saver car park.

"This means more of your money can be spent on enjoying the sights and activities at your holiday destination.
"The Sunshine Coast is known for its natural beauty, with lots of sandy beaches, national parks, and waterways to explore, while The Whitsundays have 74 islands to discover and endless opportunities for snorkelling, diving, and other water sports.

"By getting more bang for their buck on airfares, it also means travellers from the Sunshine Coast and Whitsundays flying into our region will have more funds to spend on local services and experiences which in turn will provide a boost to our local economy."

Bonza's Chief Commercial Officer Carly Povey said Bonza is excited the wait is over. "We're excited to announce we are now on sale with flights from our Sunshine Coast base, which includes Newcastle Airport to Sunny Coast and the Whitsunday Coast. The wait is over - 2023 is the year to see more of your own backyard for less! We can't wait for the Newcastle community to paint the skies purple with our team of legends."

Dr Cock said the introduction of Bonza provides more choice than ever before, and heralds great things for our region in 2023 and beyond.

"We saw over one million passengers pass through Newcastle Airport in 2022, and this is only going to grow thanks to the introduction of the new service from Bonza.

"The more customers we see through Newcastle Airport, the more likely it is we'll be able to connect to more exciting destinations in the future. In the past year alone we have seen the addition of four new routes including Sunshine Coast, The Whitsundays, Cobar and Adelaide.

"The future is made even more bright with Bonza's potential to expand their route map – the Whitsundays and Sunshine Coast are only the beginning," Dr Cock said.

With prices starting from just $59 one way to the Sunshine Coast, and $79 one way to the Whitsundays, flights are expected to sell quickly so travellers are encouraged to book early to secure their seats.

To book, simply download the Fly Bonza app which is the only place to book tickets directly. Alternatively, if your local travel agent has registered with the Bonza travel agent portal they can handle all of your holiday plans.

Bonza will fly direct between Newcastle and Sunshine Coast four times weekly on Sunday, Tuesday, Thursday and Saturday starting from 28 March 2023, and between Newcastle and Whitsunday Coast twice weekly on Sunday and Thursday starting from 30 March 2023.