Autumn Glow to China Connections and Visitor Recovery at Auckland Airport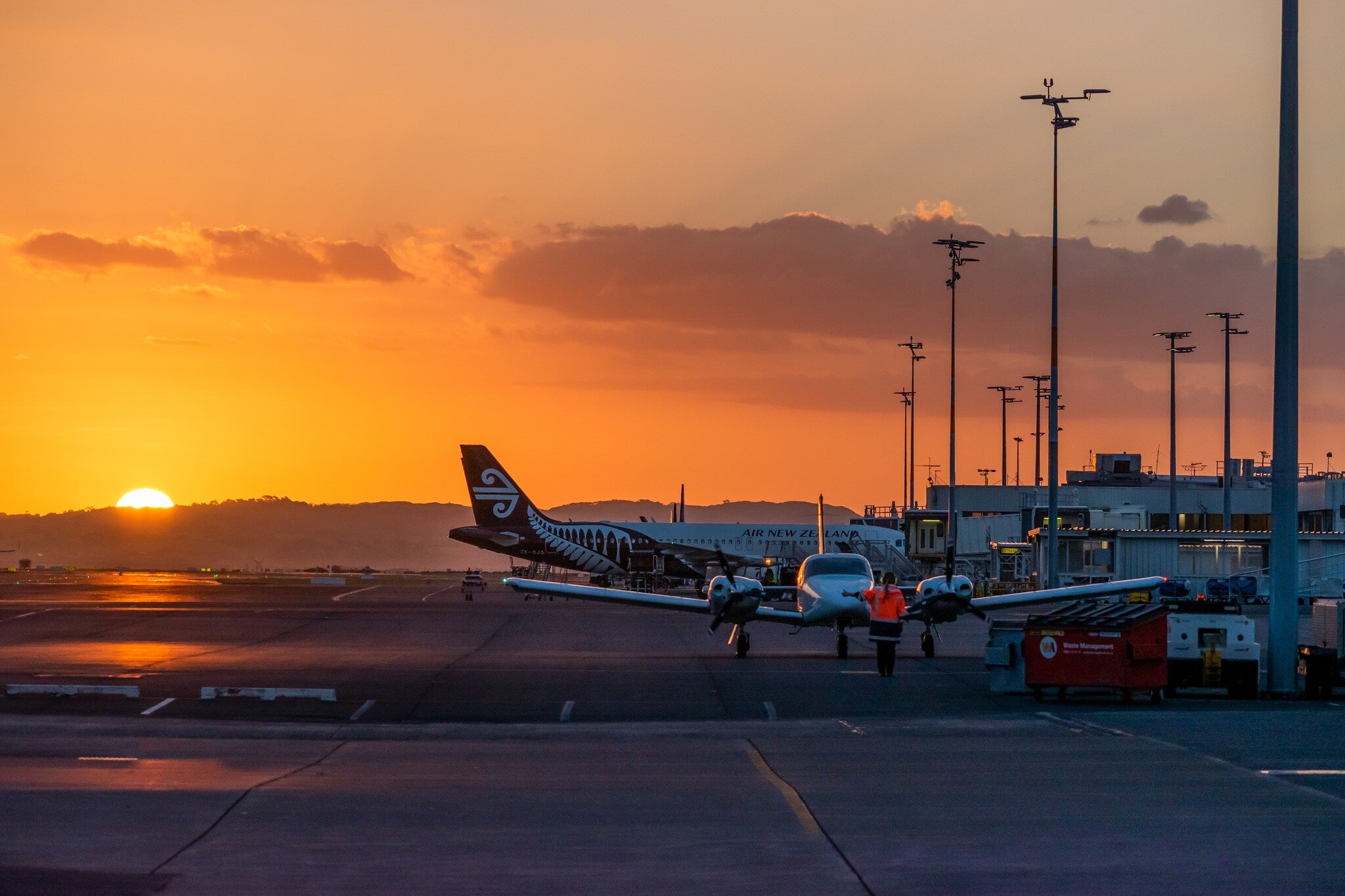 The touchdown of China Southern Airlines CZ305 this evening at Auckland Airport marks the ramping up of Chinese airline capacity and visitation to New Zealand.

Scott Tasker, Chief Customer Officer at Auckland Airport, said across March and through into early May the three airlines currently connecting Auckland with mainland China – China Southern, China Eastern and Air New Zealand – are all bringing on more flights.

"It's going to provide a late summer boost to the tourism sector. As we roll out of the summer peak into the autumn shoulder season, which we all know is a fantastic time to visit New Zealand, we start seeing some of the North American seasonal services reduce. The arrival of more capacity from the Chinese connections will help smooth the cycle and extend the summer season for our tourism local operators."

As well as providing improved connectivity for Chinese travellers, the capacity increase is great news for New Zealanders too.

"We have a large local population with friends and family in China, plus the increase in flights give Kiwi's heading overseas some more flight options to explore China, wider Asia or onward into Europe."

With the bellyhold of passenger aircraft traditionally providing 80% of Auckland Airport's air freight capacity, the increase in services on a key trading route will also be welcomed by New Zealand businesses, said Mr Tasker.

China is Auckland Airport's second largest airfreight market with volumes growing 13% year-on-year and up 5.5% on 2019 despite COVID restrictions.

"We have had amazing support from the likes of China Southern, China Eastern, and Air New Zealand through the pandemic to keep our cargo connections flowing, so it fantastic to see them flying with the passenger decks full again too."

Auckland Airport is hosting a distinctly local welcome for the China Southern Airlines flight from Guangzhou today, which has 70 travellers onboard who are the first official Chinese tour group to arrive in New Zealand since early 2020. New Zealand is one of the first of 20 outbound travel destinations to restart group tours under the China Approved Destination Status (ADS) scheme.

"As the COVID travel restrictions have reduced for the different categories of travellers, Auckland Airport has found a way to celebrate each stage of the reopening. Chinese independent travellers have been able to visit New Zealand since late January, but it's a significant step for the local tourism industry that we can warmly welcome back Chinese group visitors."

Pre-pandemic, Chinese travellers were an important – and growing – tourism market for New Zealand. In 2019, New Zealand welcomed 400,000 visitors from China making it our second largest visitor market.

"New Zealand is seen as a high-quality destination offering a range of unique experiences. And like travellers globally, Chinese have been looking forward to being able to travel again as COVID restrictions reduce, so there is significant pent-up demand."
Announced frequency increases:
China Southern (CZ), between Guangzhou and Auckland, currently 4/week, will increase to 7/week from 27 March
China Eastern (MU), between Shanghai and Auckland, currently 3/week, will increase to 7/week from 27 March
Air NZ (NZ), between Auckland and Shanghai, currently 4/week, will increase to 5/week from 27 March and then to 7/week from 1 May.
*Air China, Hainan Airlines, and Sichuan Airlines are still to announce a return to Auckland.