Australian First for Brisbane Airport - BNE Receives ACI Global Recognition for Sustainability Leadership in Asia-Pacific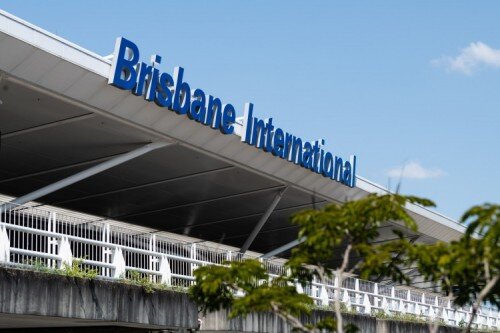 Brisbane Airport (BNE) has become the first Australian airport to receive Level 4 Airport Carbon Accreditation by Airport Council International (ACI).

The "transformation" status recognises Brisbane Airport's long-term carbon management strategy towards absolute emissions reductions and evidence of forging meaningful partnerships to reduce the emissions of airport partners.

"Given Australia's reliance on air travel to connect to the rest of the world, partnering with all parts of the aviation sector to decarbonise the industry is essential to protecting the natural heritage that Queensland is world-renowned for," says Gert-Jan de Graaff, CEO of Brisbane Airport Corporation (BAC).

"We are playing an active role in enabling the airport community and aviation sector to decarbonise. Queensland is well placed to be part of the Sustainable Aviation Fuels revolution and design of next generation aircraft."

Brisbane Airport is only the tenth airport in Asia-Pacific to reach Level 4 or above carbon accreditation status.

Stefano Baronci, Director General, ACI Asia-Pacific recognised BAC's leadership. "We are proud of Brisbane Airport's excellent achievement in reducing carbon emissions and setting an example for airports in the region. Brisbane Airport is firmly positioning itself as one of the leaders in efficient carbon management and this achievement truly demonstrates its firm commitment to invest in a more sustainable future. It's encouraging to see airports making tremendous efforts to adapt to the impact of climate change and enhance climate-resilience in an era of unprecedented challenges for the industry."

Sustainability Timeline
2010 285-hectare Biodiversity Zone established, representing 10% of landmass
2014 Australia's first Green Star Communities rating
2016 Achieved Airport Carbon Accreditation Level 3: Optimisation
2018 Launch of Queensland's first and Australia's largest electric bus fleet at the time
2019 Installation of 18,000 solar panels across airport
2021 Trial of artificial intelligence to reduce energy consumption in buildings with 12% reduction in energy use
2022 Acceleration of net zero target by 25 years to 2025
2022 Australia's first all-electric refueller deployed to BNE by Air BP
2022 First Australian airport to introduce Oscar AI bin smart recycling assistant into terminals
2022 Start of transition to electric commercial mower fleet
2022 BAC's commitment to build another 5-megawatts of solar capacity by 2025.
2022 Announcement of renewable energy deal with Stanwell
2023 Achieved Airport Carbon Accreditation Level 4: Transformation
Brisbane Airport is Australia's key Asia-Pacific Gateway, a hub with links to one of the world's most exciting and growing regions. It is also Australia's most connected domestic hub, with services to 53 destinations around the country.
Airport Carbon Accreditation is the only institutionally-endorsed, global carbon management certification program for airports. It independently assesses and recognises the efforts of airports to manage and reduce their carbon emissions through 6 levels of certification.
For more information visit airportcarbonaccreditation.org
To find out more about Brisbane Airport's sustainability strategy visit bne.com.au/sustainability
CATEGORY
COUNTRY / AREA

Australia
AUTHOR

Brisbane Airport Corporation