Adani Airports Handle Record 14.25mn Passengers Over Last Year; MIA Handles 292817 Passengers in Jan/Feb 2023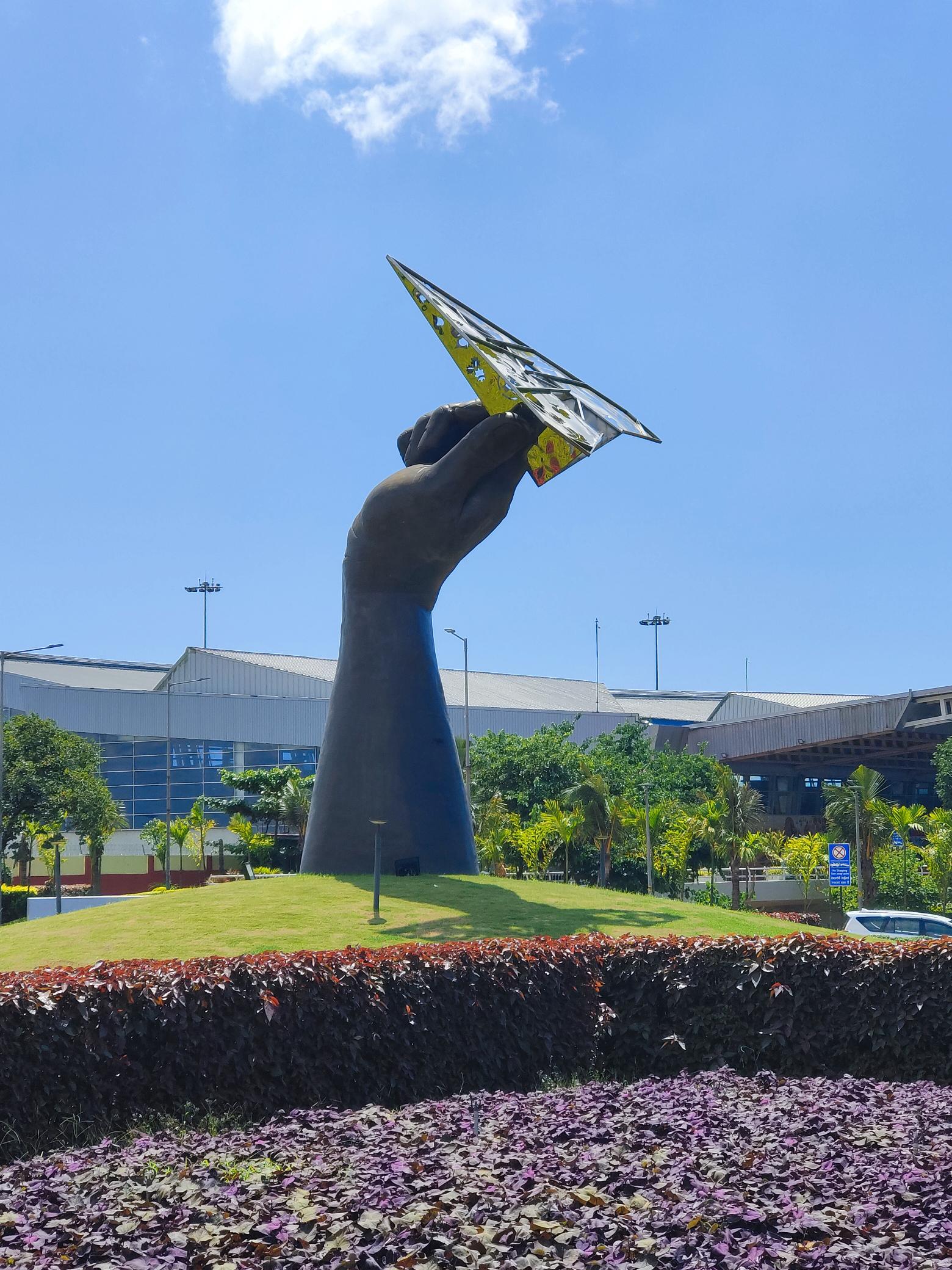 The sky is the limit, they say, and for the aviation sector in India, this is true. The airline industry never expected to witness such robust growth after the pandemic. But with more routes and airports opening, it could only get better. This increases the country's investment opportunities while simultaneously increasing job prospects. This is nation-building at its best, something that the Adani Group believes in and has been steadfastly working towards.

All seven Adani airports saw an increase of 92% in domestic and 133% in international travelers. There has been a rise in the number of domestic flights by 58% and international flights by 61%.
It shows the dedication and hard work of the operator, Adani Airport Holdings Ltd. (AAHL), that led to higher customer satisfaction levels in airports, resulting in increased footfalls. Air traffic jumped by around 100% compared to the previous year, taking the number to pre-pandemic levels with more than 14.25 million passengers using these airports during the last year.

This upward trend is expected to continue, and it is anticipated that the number of trips people will take in a year will increase. One of the factors driving this growth is the restart of tourism after the pandemic.

Being the second busiest airport in the country, Mumbai's Chhatrapati Shivaji Maharaj International Airport (CSMIA) recorded nearly 8.44 million passenger movements in January–February 2023. CSMIA witnessed nearly 2.22 million international and 6.22 million domestic passengers.

Mangaluru International Airport (MIA), the second busiest airport in Karnataka, handled 200,527 national and 92,290 foreign travellers in the first two months of the calendar year. Incidentally, MIA had handled 138,510 domestic and 56,506 international passengers in the corresponding two months of the previous calendar year, thus effectively ensuring that MIA handled 97801 more passengers in the first two months of this calendar year.

The first two months also saw a huge rush at the Sardar Vallabhbhai Patel International (SVPI) Airport in Ahmedabad. It had 1.74 million domestic passengers flying in and out of the airport. Its international traffic recorded 283,379 travellers.

Jaipur is the 11th busiest airport in the country. Jaipur International Airport (JIAL) recorded nearly 0.95 million passenger movements. JIAL experienced significant growth, with nearly 69,300 international passengers and around 0.88 million domestic passengers.

Being the busiest airport in Uttar Pradesh, Lucknow's Chaudhary Charan Singh International Airport (CCSIA) recorded nearly 1.04 million passenger movements in both months. CCSIA witnessed a fruitful first two months with nearly 136,880 international and around 9.03 lakh domestic passengers.

Considered the gateway to Northeast India, Lokpriya Gopinath Bordoloi International (LGBI) Airport has flights to and from 32 domestic and two international destinations. It recorded a footfall of 902,694 passengers, witnessing a sharp increase from the corresponding months last year.

Thiruvananthapuram recorded 299,850 and 299,770 domestic and international footfalls, respectively. The airport has connectivity to 10 domestic and 12 international destinations.

Both CSMIA and CCSIA handled record passenger movement in a single day. While Mumbai recorded around 1,51,543 travellers on 25 February 2023, Lucknow witnessed over 18,000 passengers on 31 January 2023 transiting through the airports.

The growth in traffic is evidence of Adani Airports' attempts to promote passenger confidence through initiatives like e-gates, barcode scanners, friendly and cooperative ground staff, Pranam Service, free Wi-Fi, retail and F&B stores, automated parking systems, etc. for a better customer experience and safety standards adopted across all airports.

This rise was driven by positive sentiments among air travellers and a strong surge due to the festive holiday season. The operator is aware of both the challenges and opportunities that come with high passenger volumes, particularly during holiday seasons, because these may vary daily or even hourly depending on the schedule of flights.

Delivering great experiences and encouraging repeat trips are crucial in today's connected world.
To do this, Adani airports try to keep waiting times and congestion to a minimum with the help of operations managers, who are trained to have a clear picture of what is happening on the ground to implement changes quickly and effectively.