INTRODUCTION
Dubai, United Arab Emirates
ALG is an international consulting firm with 30 years of experience providing advisory services in transportation, infrastructure, and logistics. We offer a high level of vertical specialization across modes of transport, covering: Aviation (airports, airlines, ANSPs, CAA), Maritime transport (port, shipping lines), railways and roads.
ALG is the transportation consulting brand of Indra, one of the most cutting-edge ICT organizations worldwide and leading player in transportation and defense.
ALG's team is composed by over 150 consultants, generating an annual turnover of 20 Million USD in 2019. Our advisory services have added value to clients throughout over 2,000 assignments in 70 countries. The firm's client portfolio includes, inter-alia, major financial institutions; national, regional and local governments; public authorities and regulators; infrastructure operators; private investors and service providers.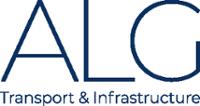 1201 Jumeirah Business Centre 3 Jumeirah Lakes Towers Cluster Y Dubai UNITED ARAB EMIRATES