Regional COVID-19 Task ForceCOVID-19 Task Force Continues to Assist Airports Through the Health Crisis
---
Regional COVID-19 Task Force
The COVID-19 pandemic has had a devastating impact on the aviation industry and impacted airport operations. ACI is supporting its members in a variety of ways at the global and regional level. As a matter of urgency to swiftly respond to the pandemic, ACI Asia-Pacific established the COVID-19 Task Force in March with representatives from airports and World Business Partners from around the region. The COVID-19 Task Force provides updates on the latest regulatory directives and international travel restrictions in the region. More importantly, the Task Force plays a role in providing timely inputs, insights and engagement with members and governments in relation to the pandemic.
Members
Mr. Ali Rashed, Bahrain International Airport
Mr. Andrew Ford, Paccaya Resources Ltd
Mr. Anthony Cicuttini, Red Water
Mr. Christopher Yeong, Cherrypicks
Ms. Claudia Wong, Changi Airport
Mr. Daisuke Komine, Kansai Airports
Mr. David Jea, Hong Kong International Airport
Mr. Dongxi Xiao, Beijing Capital International Airport
Mr. Gary Bowden, Brisbane Airport Corporation
Mr. Hussain F. Qabbani, General Authority of Civil Aviation - Saudi Arabia
Mr. Ian Law, San Francisco International Airport
Ms. Isei Tudreu, Nadi International Airport
Mr. Jason Rakau, Airport Vanuatu Limited
Mr. Jose Manuel Cohen Marcal, Macau International Airport
Mr. Karma Wangdi, Paro International Airport
Mr. Keqiang Wu, Shanghai Airport Authority
Ms. Kris Mok, Changi Airport
Mr. LapHang Chung, To70 Aviation
Ms. Ma. Cristina Matondo, Mactan-Cebu International Airport
Ms. Mary Ann Dimabayao, Mactan-Cebu International Airport
Ms. May Thiri Kyaw, Mandalay International Airport
Dr. M. Muthukrishnan, Delhi International Airport Ltd.
Mr. Mehdi Aliasgari, Imam Khomeini Airport
Ms. Moon-Young Park, Incheon Airport
Mr. Myo Thant, Mandalay International Airport
Mr. Naser Mohamed Al-Mannaei, Bahrain International Airport
Mr. Nicolas Duthilleul, Queen Alia International Airport (Jordan)
Ms. Patty Therrios, Adelaide Airport
Ms. Priti Singh, Nadi International Airport
Dr. Raphael D. Fernandez, Mactan-Cebu International Airport
Ms. Sherab Younten, Paro International Airport
Sqn. Ldr. Somchanok Tiamtiabrat, Airports of Thailand
Mr. Tatsuya Izumi, Narita International Airport Corporation
Mr. Thamer Ali Mofaraj, General Authority of Civil Aviation - Saudi Arabia
Mr. Tony Sewell, Perth Airport Pty Ltd
Mr. Tumanuvao Evile Falefatu, Faleolo International Airport
Mr. Uiyon Kim, Oshkosh Corporation
Eng. Zakaria Al Masmoudi, Sharjah Airport
---
COVID-19 Task Force Continues to Assist Airports Through the Health Crisis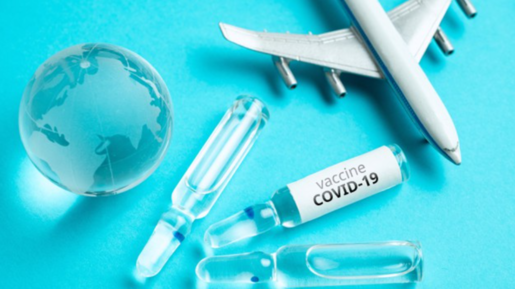 Since its establishment this March, the ACI Asia-Pacific COVID-19 Task Force has produced a number of guidance documents facilitating the timely exchange of operational knowledge during this time of crisis. The most recent document published by the Task Force in mid-July is the Analysis of Public Health Measures for Protecting Passengers and Rebuilding Confidence. The document provides a detailed analysis of some of the airport public health measures recommended by the ICAO CART Take-off guidance and helps airports decide which measures are the most appropriate in their local context.

Apart from producing guidance documents, the Task Force also carried out a survey in June on the preventive measures that airports have implemented and their impact on airport operations. The survey found that the majority of the surveyed airports have already implemented most, if not all, of the recommended health measures set out by the ICAO CART report. The summary of the survey results, which now include responses from 28 airport operators, can be viewed here.
Despite airports, in general, being ready for the restart, the blanket travel restrictions and quarantine requirements still imposed by many states around the world, remain the biggest obstacles for restarting international aviation. ACI believes that states should progressively re-open borders based on risk assessment when the epidemiological situation allows. In this regard, the COVID-19 Task Force plays an important role in the progressive restart and recovery of the industry.
Please contact us for further information.